1. After entering Newdex, log in by Scatter. (How to use Scatter please click how to use scatter?)

2. Click on 'Trading Center' to enter the quotes page and select the currency you want to trade. For example, if you want to buy DEX, you can click DEX

/EOS

to enter the transaction page.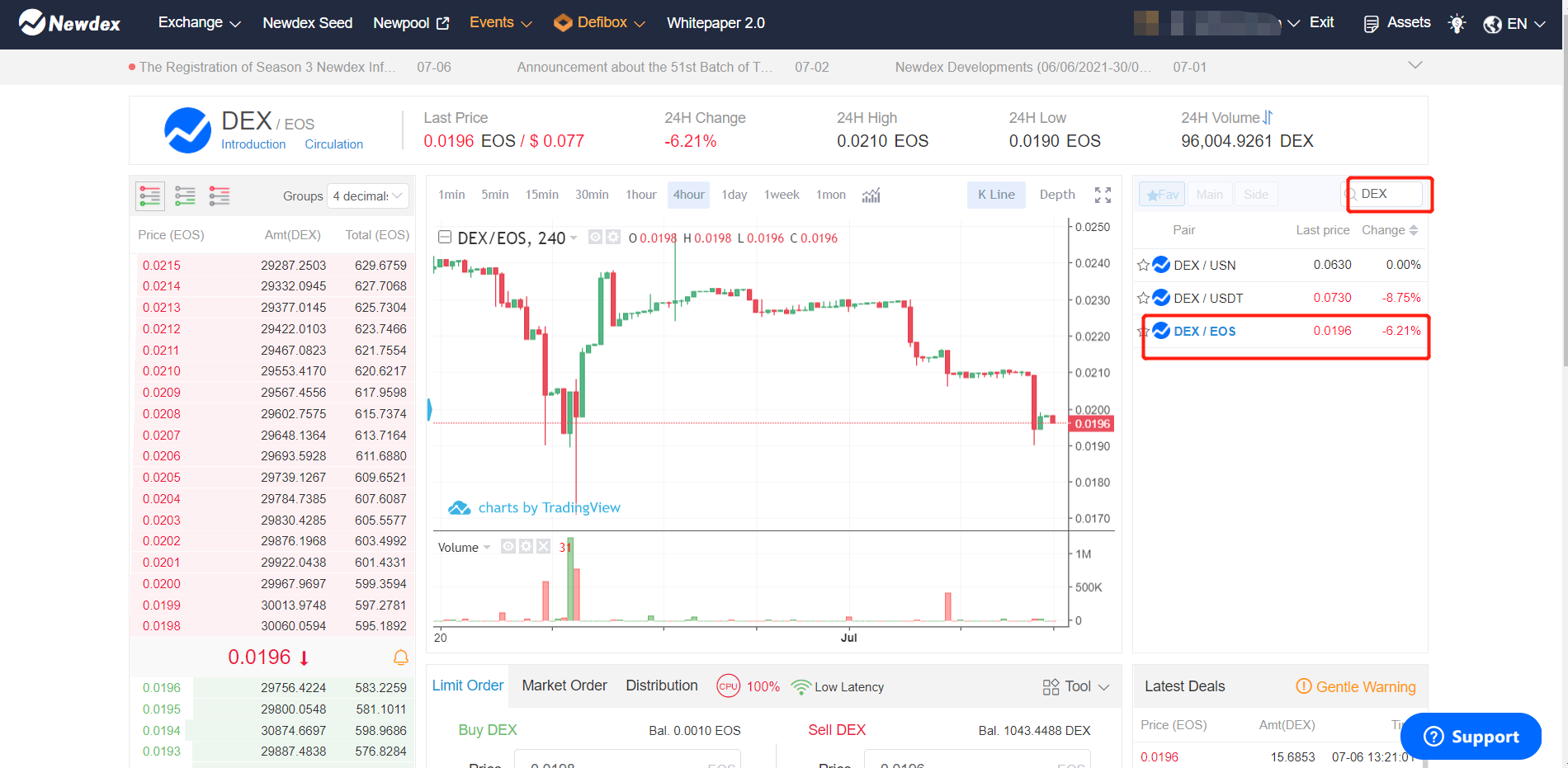 3. At the bottom of the page, you can choose to trade at a limit or market price. If you choose a limit trade, that is, a pending trade, enter your trade price and the number of trades, choose to buy or sell, and when the market price fluctuates to the price you set, you can automatically close the trade.



4. If you choose a market price transaction, click on 'Market Price Transaction' and enter the quantity you want to buy or sell. The system will trade at the current market price.

Tips: Please confirm that you have sufficient trading currency before trading, such as buying SYS/EOS trading pairs, you need to hold a certain amount of EOS before you can trade, otherwise the transaction can not be successful.