Dear user:
Newdex monitored a change in the BOCAI smart contract eosbocai1111 at 17:10 New York time on November 3, and then triggered Newdex's risk management system. We suspended the BOCAI transfer in time.
After logging on to the BOCAI official website: https://eosdice.vip, we learned that the smart contract of BOCAI was attacked. To be cautious, we decided to suspend the BOCAI/EOS transaction and reopen the transaction after the official repair of the vulnerability of the smart contract.
Your funds are safe, please don't worry about it!
We are sorry for the inconvenience!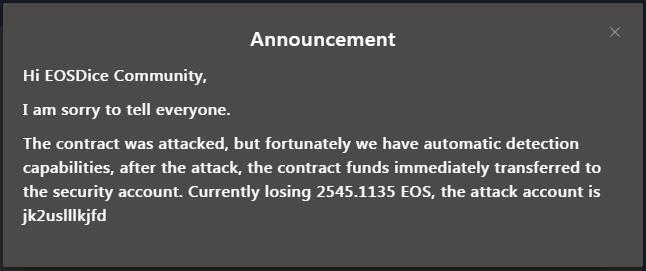 Newdex Team
November 3, 2018