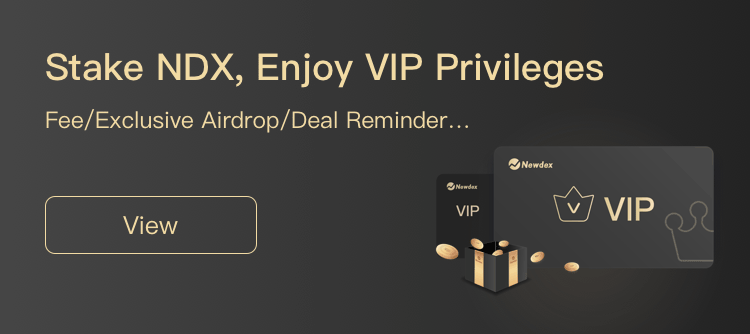 Dear Users:

Newdex launches Newdex membership benefits and privileges at 09:00 (UTC) on January 22, 2019, which could be obtained with staking NDX on the Web Version and Wallet Embedded Version currently (APP coming soon). The initial members will be able to enjoy the benefits and privileges including transaction fee discount, exclusive airdrops and VIP identification.

The details are as follows: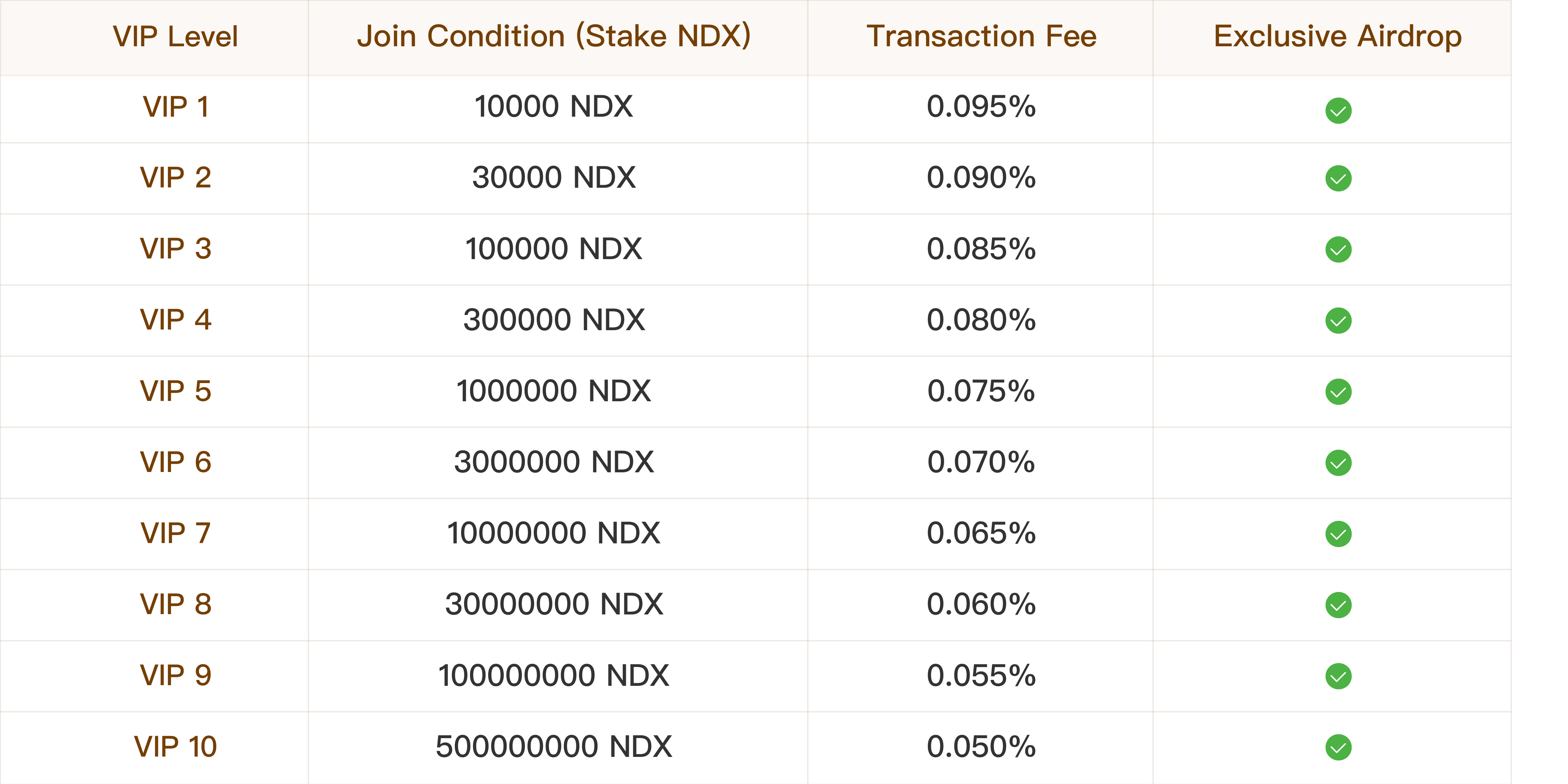 Rules Description:
Newdex members of different VIP levels enjoy different transaction fee discounts, during the NDX staking period members are able to upgrade the level or unstake NDX at any time.
The adjustment of level will be effective immediately after staked or unstaked. The redemption NDX will be returned within 24 hours (to the original staking account).
Newdex members will acquire surprised exclusive airdrops. The Newdex members exclusive airdrops amount = (Staked NDX Volume / Total Staked NDX Volume) * Total Airdrop Amount.
Newdex will continue to introduce more membership benefits and privileges. Welcome to join the Newdex membership.

Thank you for your concern and support on Newdex!





Newdex Team
January 22, 2019

Find us on:
Twitter: https://twitter.com/NewdexOfficial