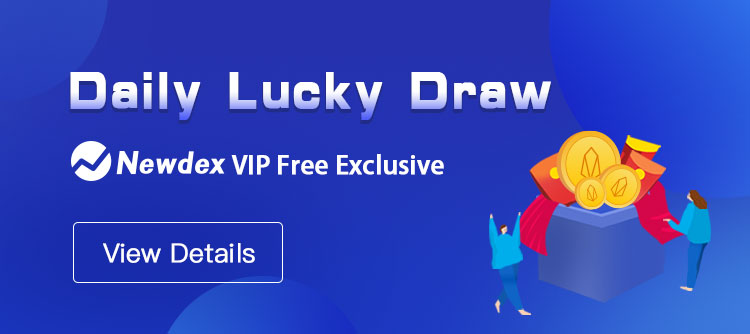 Dear users:
Hello! Newdex will launch a Newdex VIP lucky draw event at 09:00 (UTC) on February 1, 2019 . It will be supported on Web Version, Wallet Embedded Version and APP Version.
VIP Daily Lucky Draw Quota: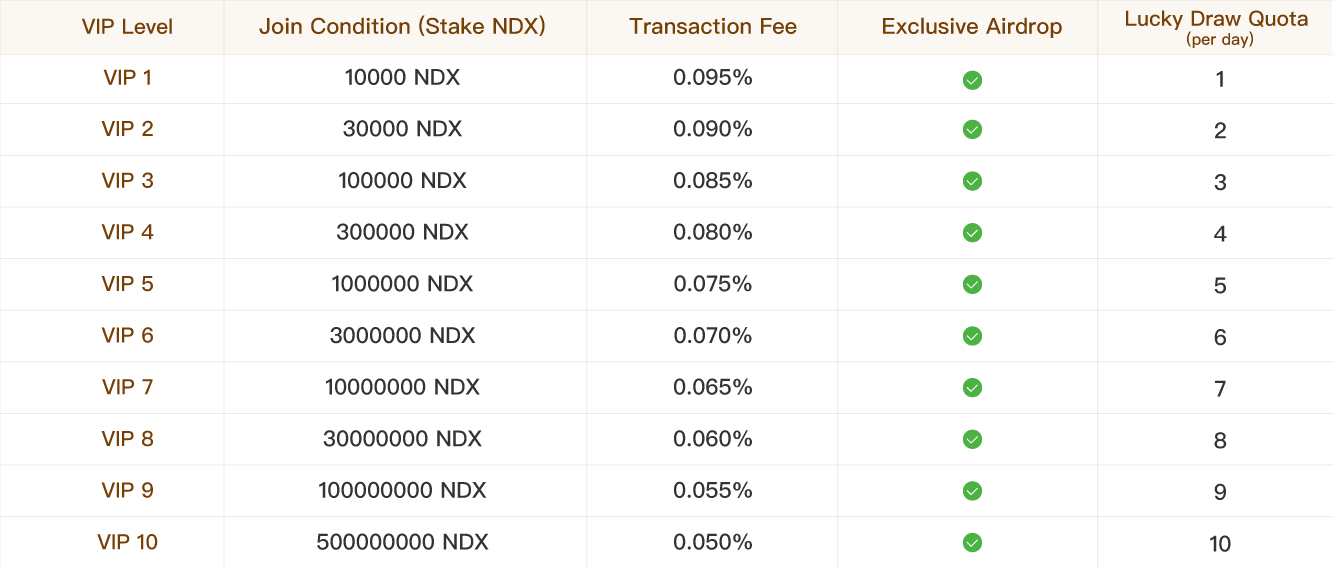 Corresponding Awards of Random Numbers: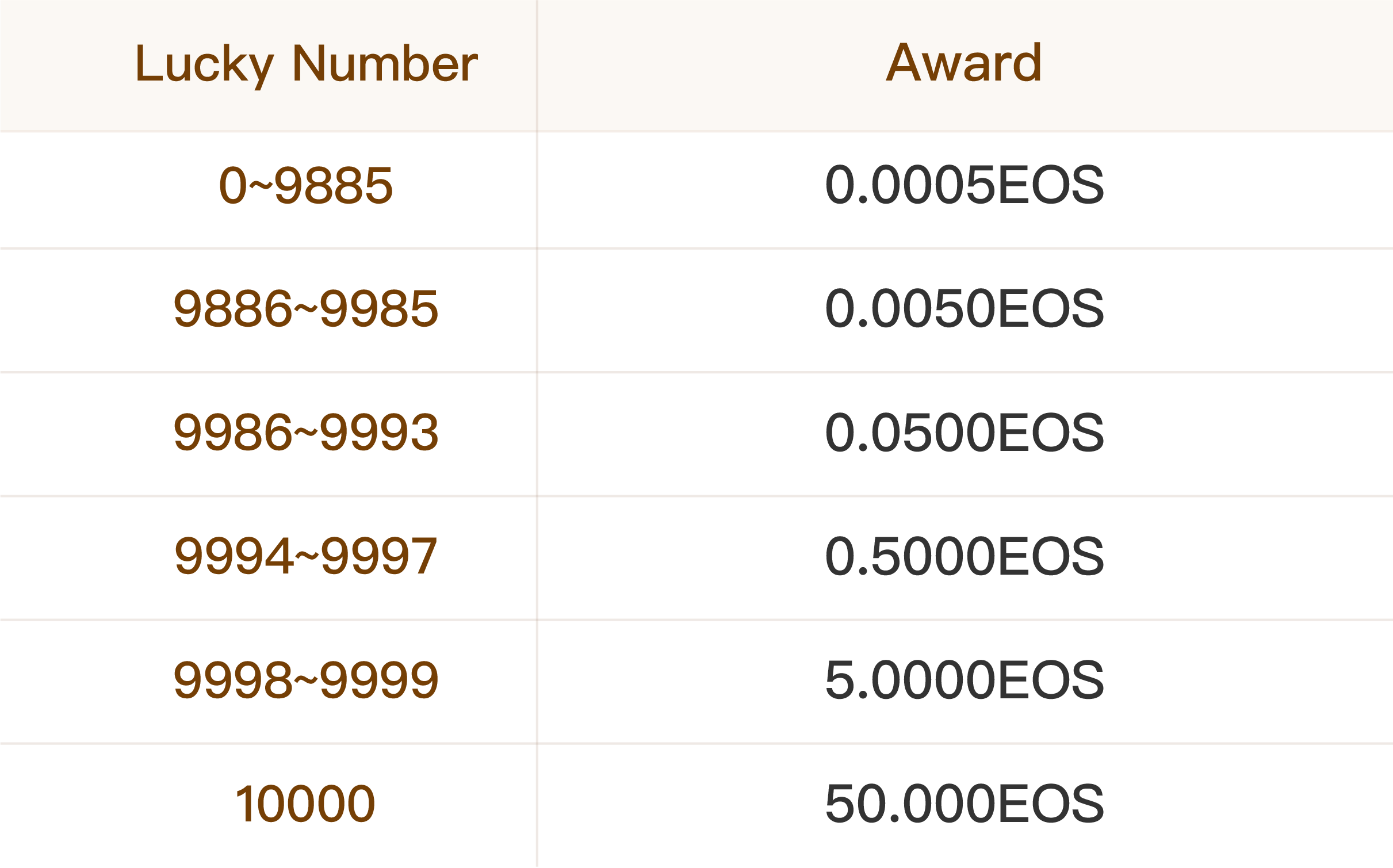 Rules Description:
Lucky number will be picked randomly and corresponding award will be won according to the lucky number.
Only Newdex VIP members are eligible to attend the lucky draw, with every level upgraded there will be one more lucky draw chance, topping at 10 times.
The final interpretation of this event belongs to Newdex
Newdex will continue to introduce more membership benefits and privileges. Welcome to join the Newdex membership.
Thank you for you attention and support to Newdex!
Newdex Team
February 1, 2019
Find us on: https://Twitter.com/NewdexOfficial