Dear Users:
Hello! The EOSABC trading contest has ended.There are 132 accounts with net EOSABC buying volume exceeding 10000 EOSABC during the event period . Each account will receive 15151.5151 EOSABC. According to the rules of the event, the players ranked top 6 in net buying volume by the end of the event and corresponding awards are as follows: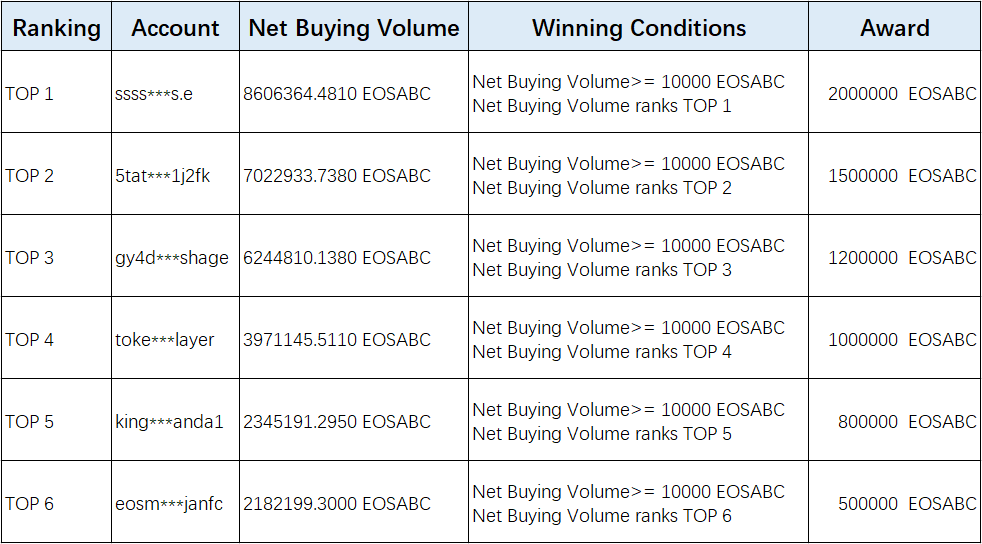 Note: There is no operation required for winners, the official airdrop account "newdexwallet" will directly airdrop the awards to the corresponding winning accounts, please be minded to check!
The final interpretation of this event belongs to Newdex. If you have any questions, please contact Customer Service.
Find us on:
Official Twitter: https://twitter.com/NewdexOfficial
Newdex team
March 18, 2019