Newdex is a decentralized exchange, having no access to user's account private key. Therefore, before trading, you need to own an FIBOS account.
IronMan Browser Extension could be used on Google Chrome/Firefox. Click https://chrome.google.com/webstore/detail/ironman/janbppjcbfhklbggcgkpiefmondofolo to download, or search IronMan in Chrome Store and install directly.
If you fail to visit the Chrome Store, install the IronMan extension offline using the following link: https://qcloudtest-1256426052.cos.ap-guangzhou.myqcloud.com/ironman_v1_2_0.crx
Once the installation is complete, open the IronMan. Please be noticed that the operation processes would be different according to you own an FIBOS account or not, which will be introduced separately.
The operation processes are as follows:
1. Set your wallet password (at least 8 digits), enter your password, confirm the password and then click "Create New Ironman".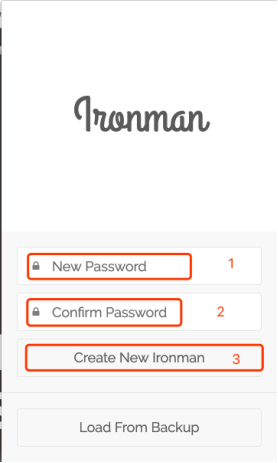 2. Once created, you will get to the Mnemonic page, copy the mnemonic by hand on your notebook. The mnemonic is very important, please make sure you have backup of yours. When you forget your IronMan wallet password, you could find your wallet back with the mnemonic. After recorded the mnemonic, click "I wrote it down" and move to the next step.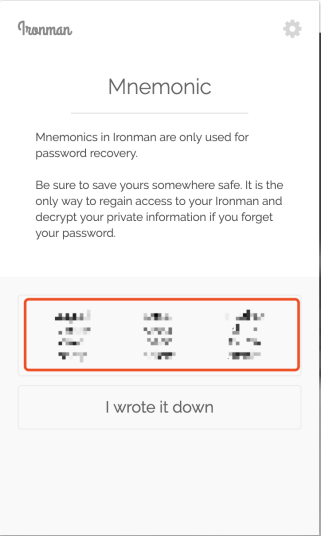 3. Skip basis setup and jump to the next step.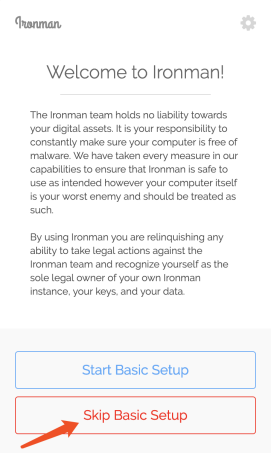 4. Click "Key Pairs".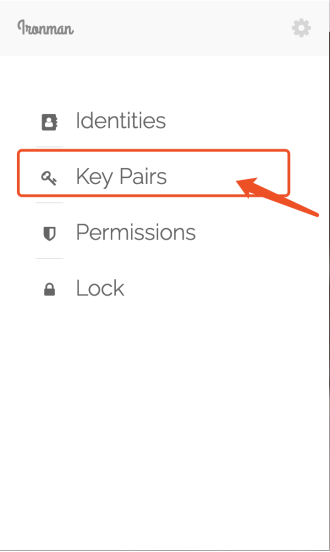 5.1 Click the "New" button in the top right corner, go to create a keypair. (The Step 5 is for the users who do not own an FIBOS account and need to create one. Users who have already own an FIBOS, please skip this step and jump to Step 6.1 directly.)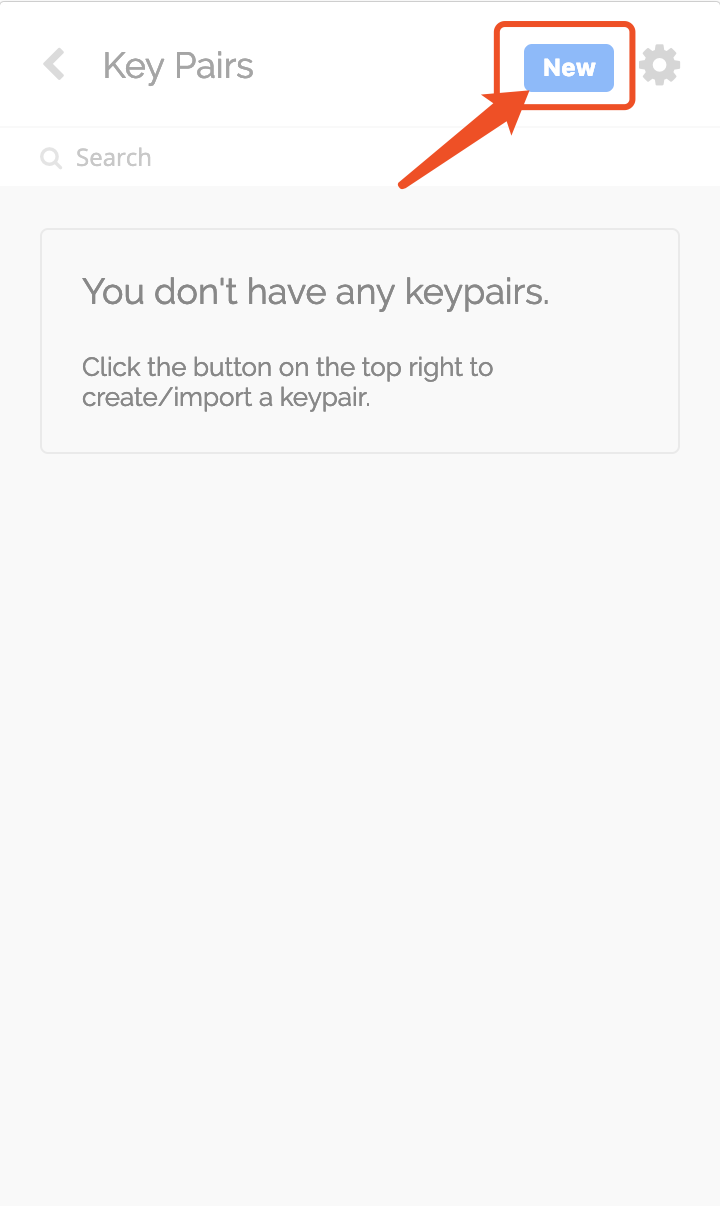 5.2 Select FIBOS, and then click "Generate Key Pair".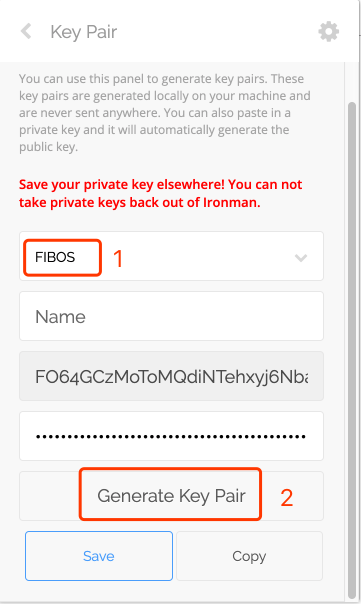 5.3 Please make sure you click "Copy" first, then paste the key pair that you just copied to a TXT file or Word document. If miss this step, you would not be able to export the plaintext private key again. (It is recommended that you copy the plaintext private key by hand on the notebook immediately after you copied it out, and then delete the TXT file or the Word document.)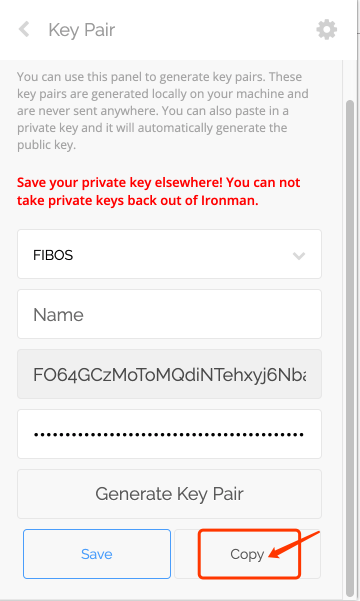 5.4 Set the account name and click "Save", then the generation of key pair is done.
5.5 Send the public key generated in last step to a friend that can help you to create an FIBOS account on FIBOS main chain, who will finished the creation of your FIBOS account. Remember this should be done by a trusted friend. However please be minded that you should never share your private key to this friend. Make sure your friend set the public key that you provide as Owner key and Active key as well (creating account will cost RAM, thus the creation should also be done with an FIBOS account that already has RAM). Once the account creation is done, please jump to the Step 7 directly.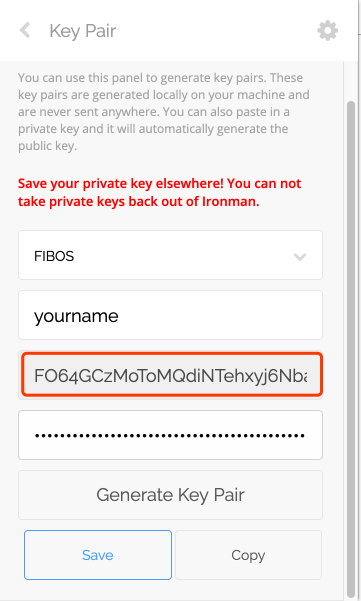 6.1 Import account private key (Step 6 is for users who have already owned an FIBOS account and do not need to create FIBOS account. Users who have gone through the Step 5, please jump to Step 7 directly.)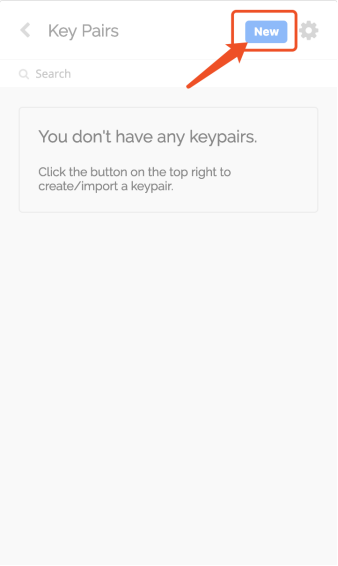 6.2 Select FIBOS, and then enter the private key.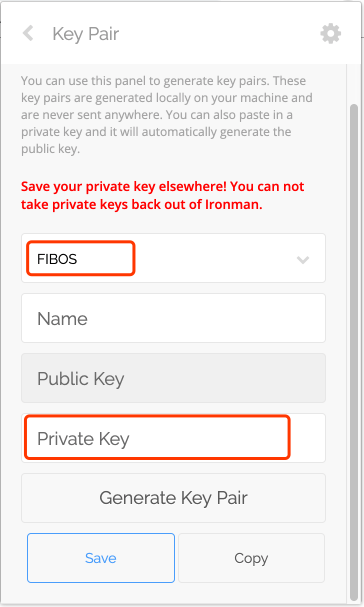 6.3 Enter the FIBOS account name, click "Save", then the import of private key is done.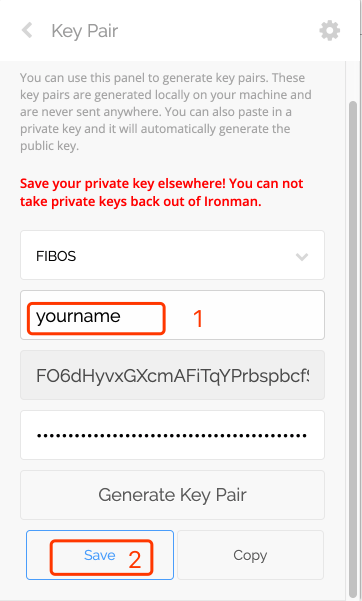 7. Return to the frontpage of the wallet, click "Identities". (For users who have gone through the Step 6, you must wait until your FIBOS account is created on FIBOS main chain to start this step.)
8. Click the "New" in the top right corner, start to Create Identity.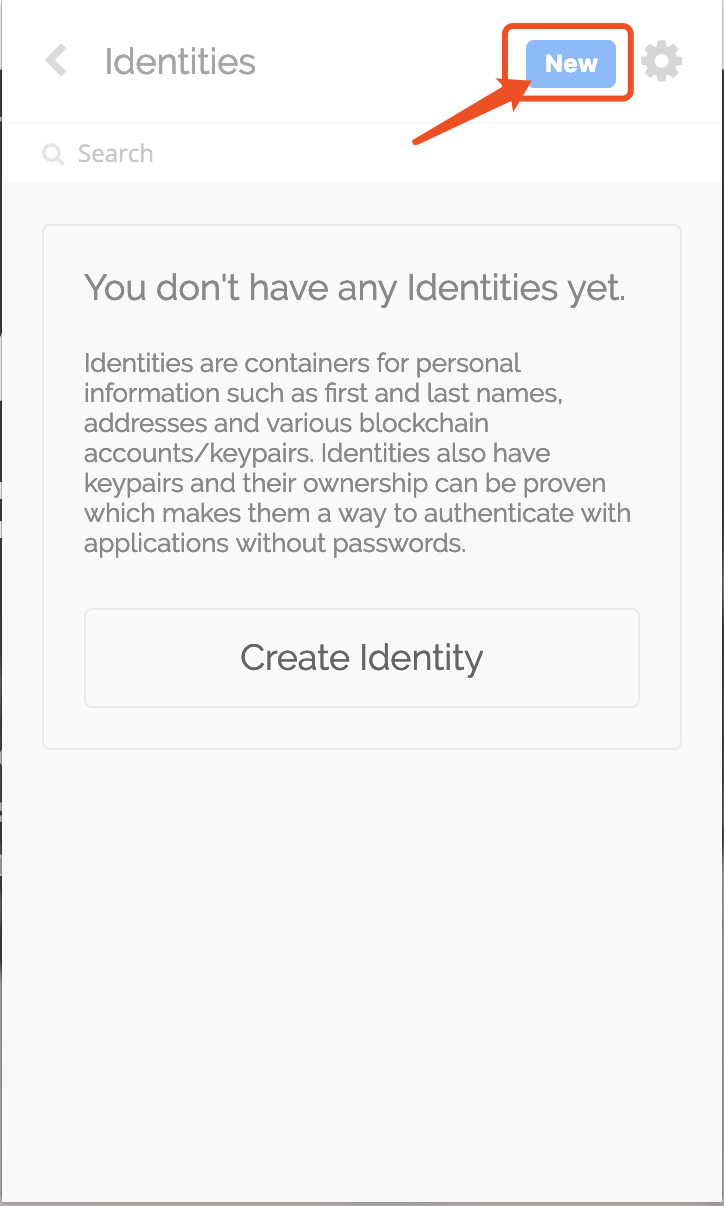 9. Select FIBOS main chain, that choose the the account name that you entered when creating key pair.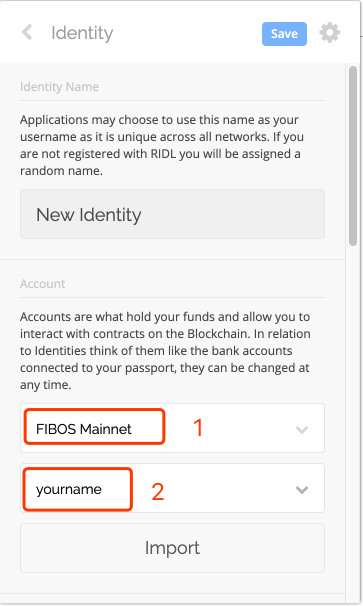 10. Click "Import", and select the active permission (only active permission is allowed). After creating identity, click "Save". The information on the following page is optional, which could be skipped.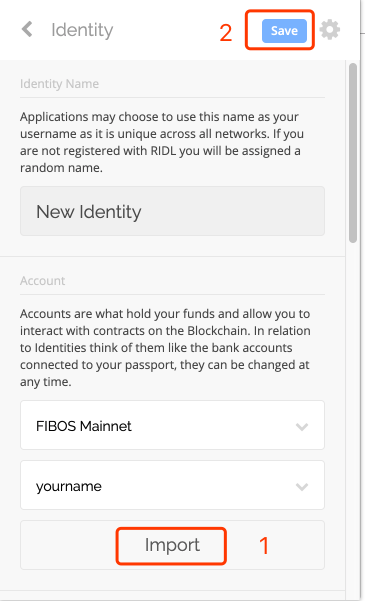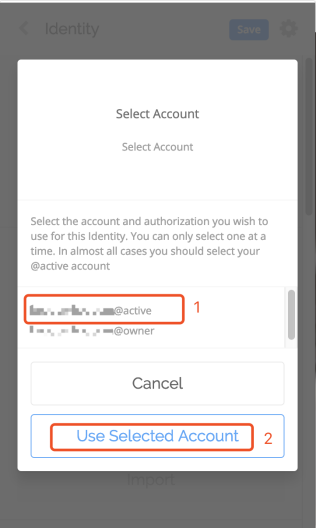 11. Now you have finished the set up of IronMan Wallet. You can return to Newdex and click "Sign In" to call up the authorization section.