Dear users:
Hello, Newdex has added new VIP upgrade method by paying NDX at 09:00 (UTC) on August 27, 2019 and has further optimized VIP exclusive airdrop rules. .

VIP specific content:
Newdex supports two methods to become VIP, staking NDX and paying NDX. The opening conditions and airdrop weight are as follows: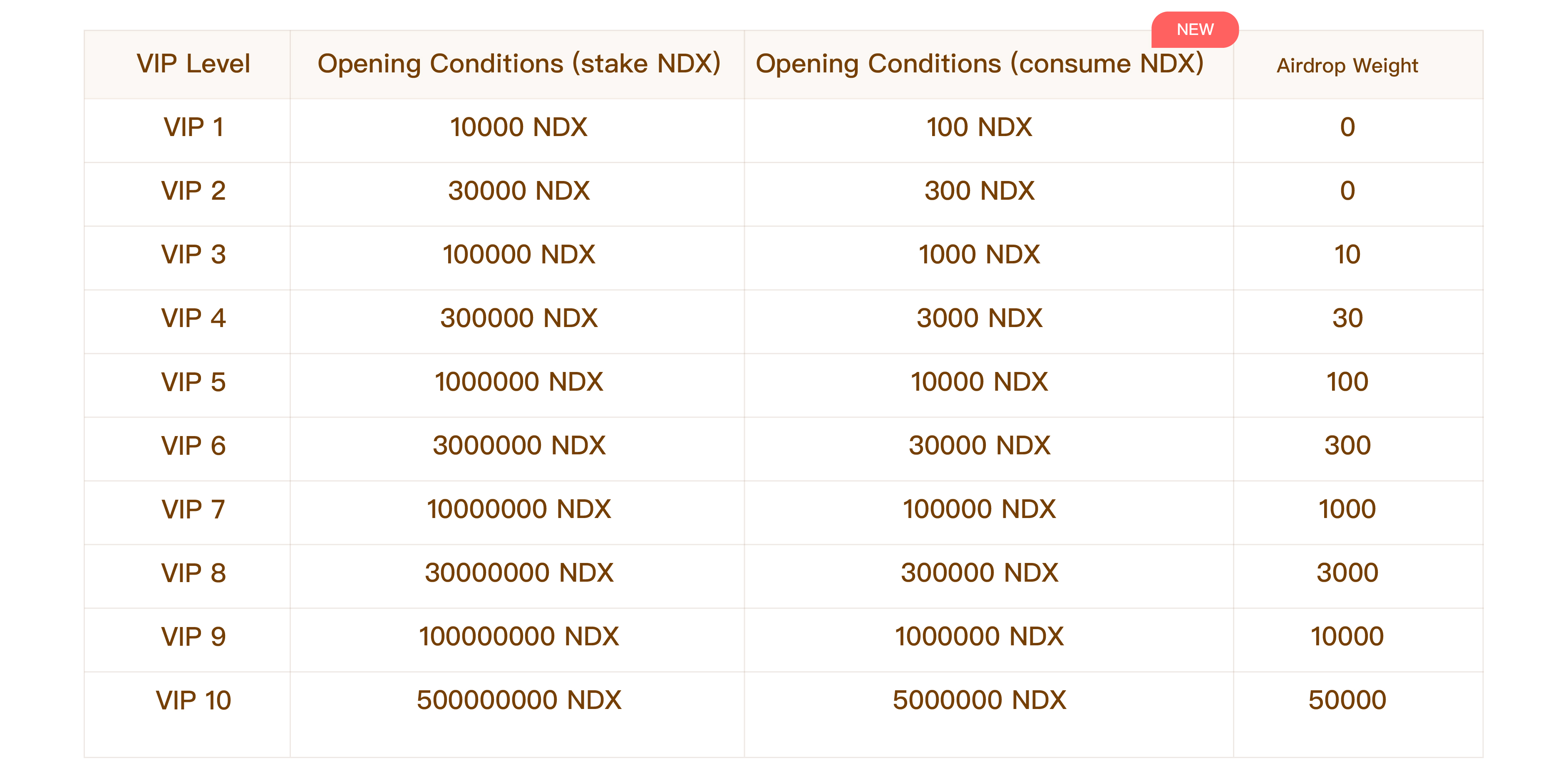 The adjustment of VIP airdrop rule:
Newdex VIP will receive exclusive airdrops aperiodically, and the airdrop rules will be changed from staking-based proportion to weight-based proportion. The proportion of airdrop for each level of VIP is as follows: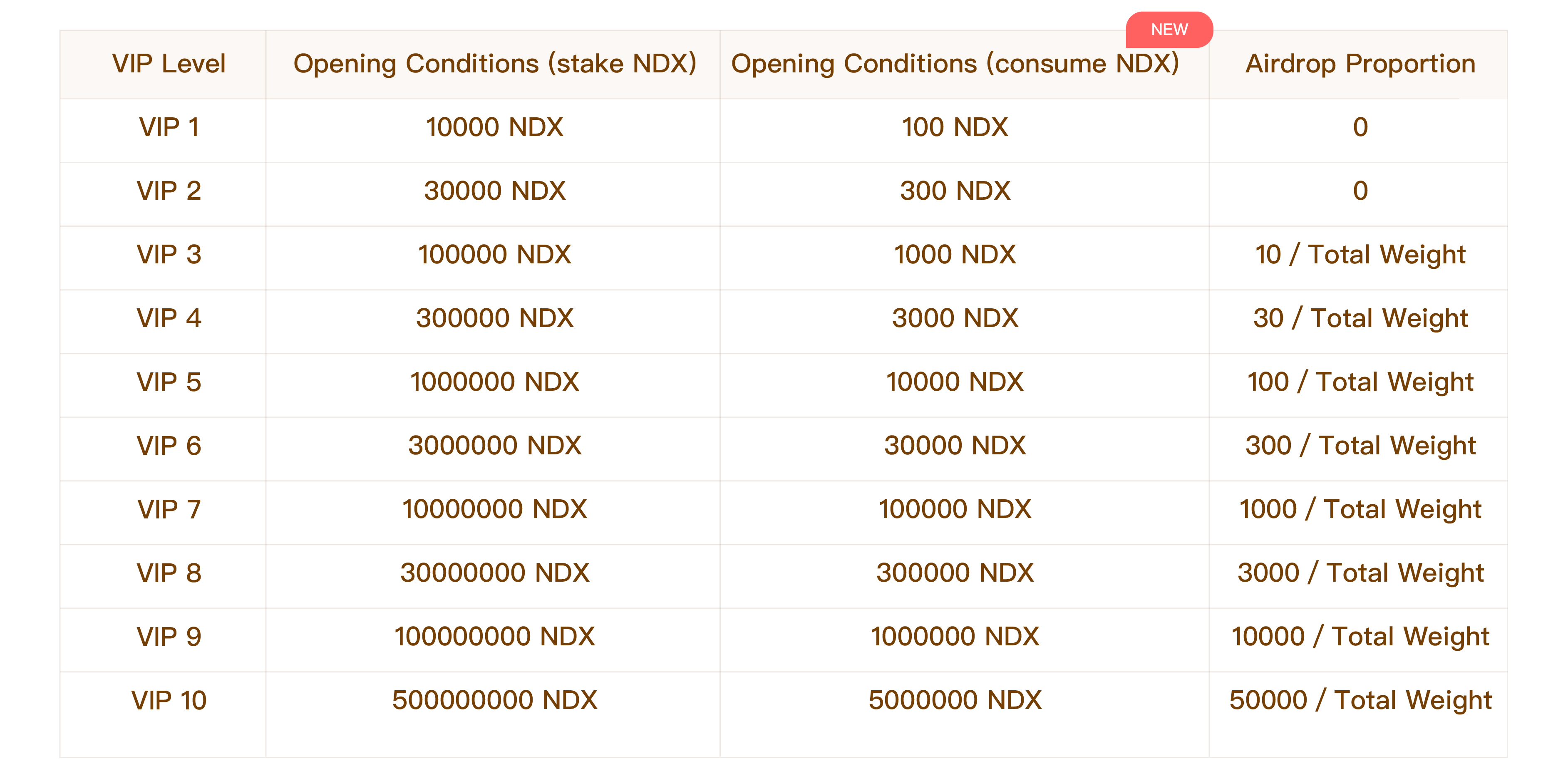 VIP mode of consuming NDX:
In the VIP mode of paying NDX, there are different discounts depending on the period of validity that you opened (acquiesce 30 days for 1 month):



Newdex will continue to offer more exclusive benefits and privileges for Newdex VIP. Welcome to follow and join Newdex VIP family.
Thank you for your attention and support!





Notes:
Different levels of Newdex VIP enjoy different discounts on fee. Whether staking NDX or paying NDX to become VIP, the rights enjoyed by VIP of same level are same, and there is no difference.
Paying method: Once paying NDX to become VIP successfully or upgrading, the rights of corresponding level are enjoyed during the period of validity of VIP. The paid NDX will be refunded under no circumstances.
Staking method: the change of VIP level by staking or redeeming will take effect immediately, and the redeemed NDX will take 24 hours to arrive (return to the account that you pay NDX).
Newdex VIP will receive exclusive airdrops aperiodically. Newdex VIP Airdrop Amount = (Current Weight of VIP Level / Total VIP Weight) * Total Airdrop Amount.


Newdex Team
August 27, 2019
Find us on:
Twitter: Follow