Dear users:
Newdex launches the function "place order with free CPU for Newdex VIP" at 10:30 (UTC) on November 12, 2019. Currently,the PC (only support desktop plugin v 1.1.7 of Leaf Wallet) and the DAPP(excluding Scatter desktop version) version are supported.
Place order with free CPU: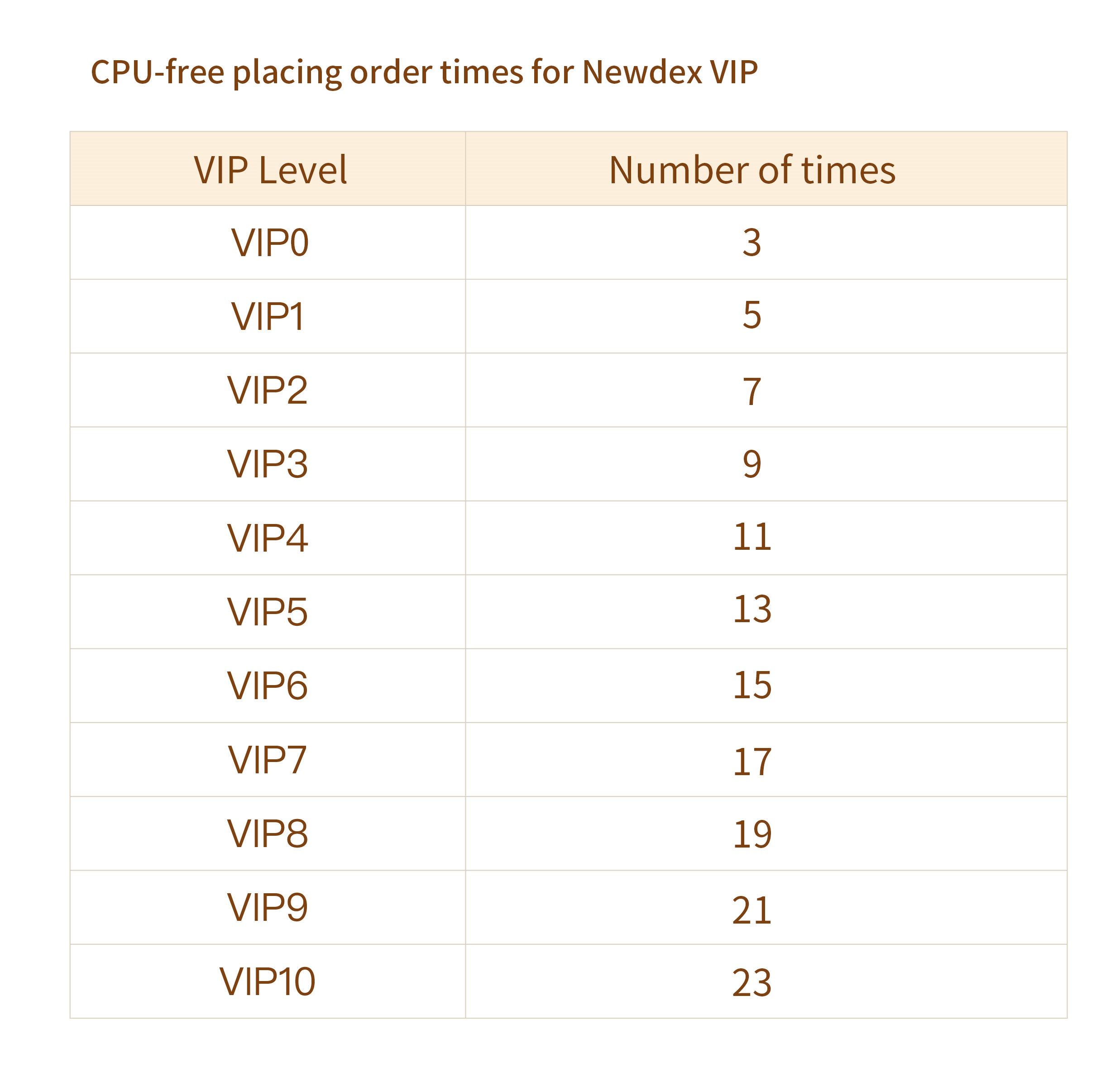 Function description:
Each VIP is limited to the placing order times with free CPU in accordance with VIP level every day.
Daily valid time for this function: 00:00:00-23:59:59 (UTC), or it will be unavailable. The CPU placing order cost of exceeding times is borne by VIP member.
CPU consumed by selling order of Newdex OTC is borne by Newdex.
The final interpretation of this activity is owned by Newdex.
PC entry: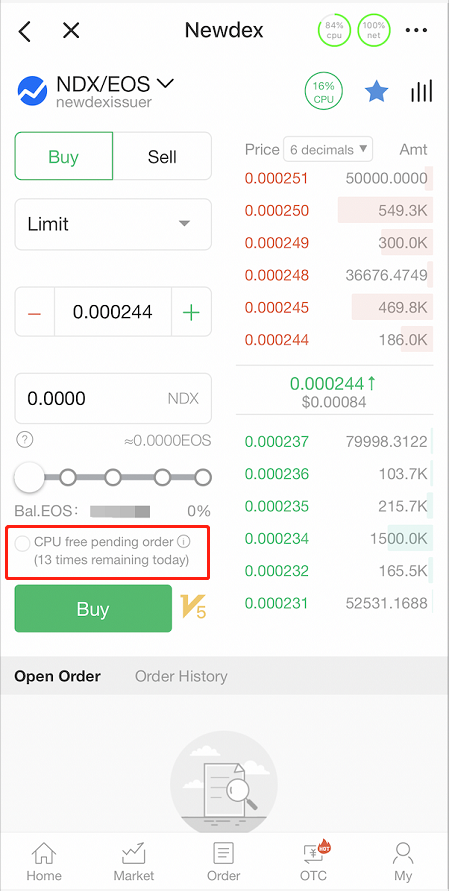 Newdex will continue to offer more exclusive benefits and privileges to Newdex VIP. Welcome to join Newdex VIP family.
Thank you for your attention and support!
Newdex Team
November 12, 2019
More interactions:
Official Twitter: Follow