Configure LYNX in Scatter desktop version:
1.Log in to Scatter, click "Network" on the left, and then click "ADD CUSTOM NETWORK" on the bottom right to add a custom network.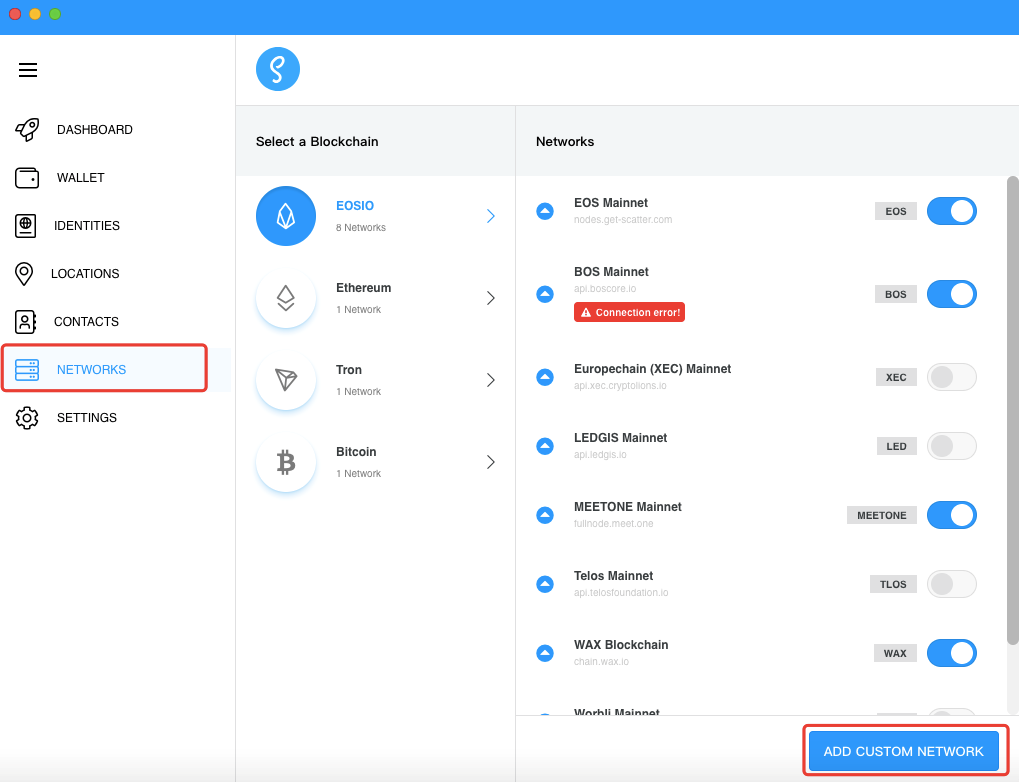 2.Add a custom network.
Name: Lynx
Host: lynx.greymass.com
Protocol: https
Port: 443
Chain ID: b62febe5aadff3d5399090b9565cb420387d3c66f2ccd7c7ac1f532c4f50f573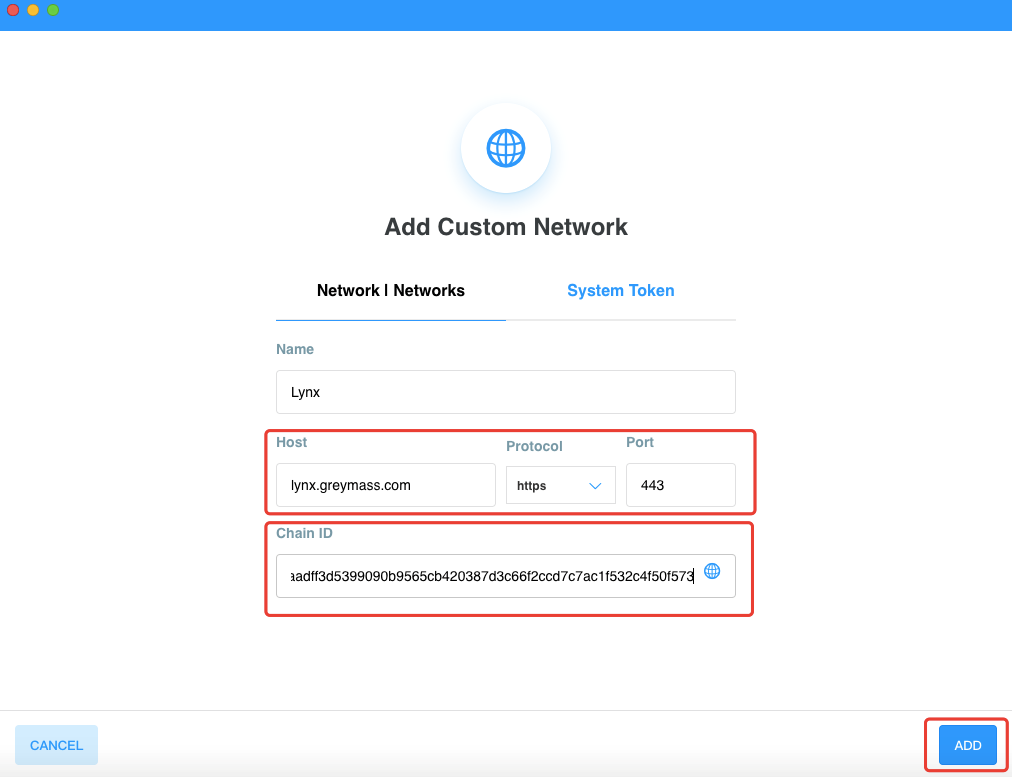 3. Click "Add" to complete the LXNY network configuration. You can view the added custom network in the network.