Newdex is an EOS based Decentralized Exchange that has no access to or keep users' private key. Therefore, you need to have your own EOS account before trading.
Anchor is a third-party EOS wallet that supports importing EOS or BOS account.
Anchor wallet provides computer desktop version (Newdex can't guarantee the security of Anchor wallet, nor is Newdex responsible for the security of Anchor wallet. Please check it objectively before using it.).
The following content of this article is only the steps to use the Anchor Wallet desktop version.
Downloading address:
Click https://greymass.com/en/anchor/ and download the corresponding installation package according to your computer system.
After the installation is complete, open the Anchor wallet.
The operation steps are as follows:
1. Set up an account
2. Enable the EOS blockchain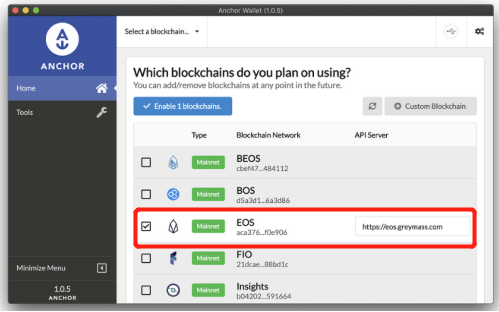 3. Import wallet
Click on "Import private key" button to pop up the password setting window, and please set your password: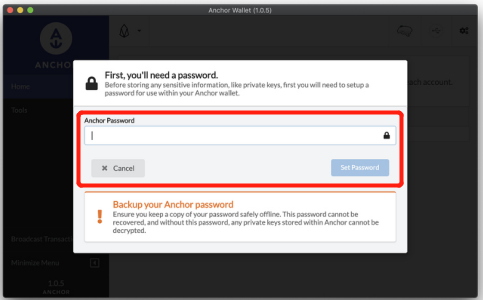 After successfully setting the password, you can import your private key and select the account: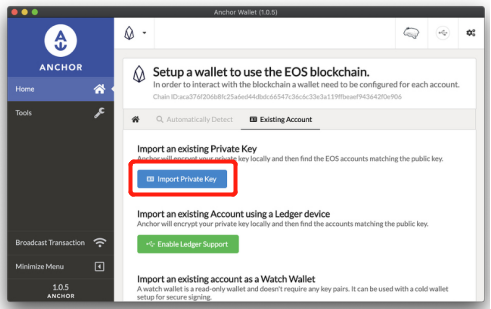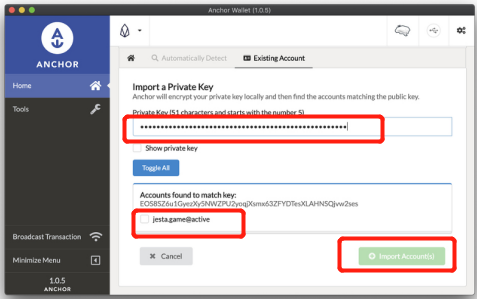 Please enter your password again to confirm the wallet import.
4. Enable application integration
The final prompt that appears after importing the first account is: Do you want Anchor wallet to receive message and be able to connect with external applications. Allowing application integration will allow this type of interface "Login via anchor", and allow various applications/dapps to send requests to your wallet.
Please click on "Enable" so that the wallet can be enabled normally when logging in to Newdex. You can also enable or disable this feature on the home screen at any time.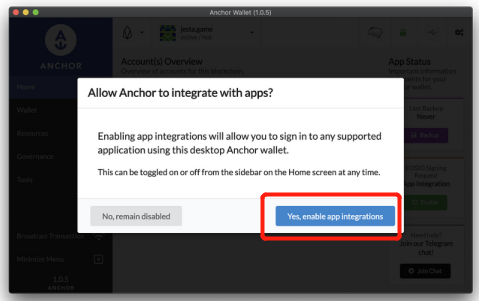 5. At this point, you have successfully completed the setting of Anchor wallet. You can return to Newdex and click on [Login] to call up the Anchor wallet authorization module.
Congratulations, you can start pending orders and the related account operations.
Thank you for your attention and support to Newdex!