Dear users,
Hello, due to business adjustments, Newdex will delist related cross-chain trading pairs. The list of trading pairs involved in is as follows: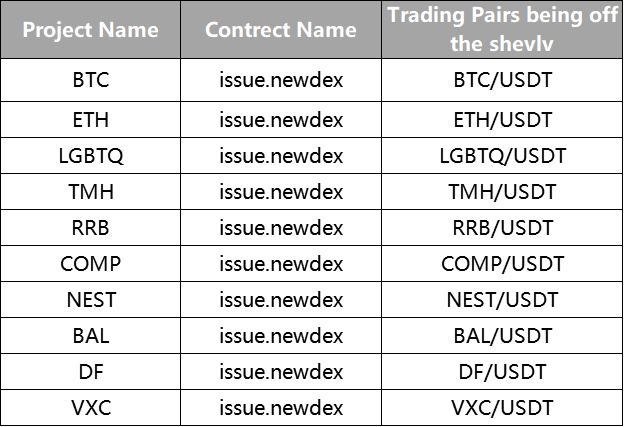 Time of be off the shelves: 09:00, December 30, 2020(UTC) .
In the meantime, if there are any users of the above transactions on the pending order, please cancel your order in time. Newdex will automatically refund the pending order assets to your account within 3 working days.
Newdex does not endorse any project. Please be cautious about participating in any transaction.
Newdex Team
December 28, 2020
Find us on:
Twitter: Follow