Dear users,
Hello! Newdex has launched the 24H resource leasing feature on May 7, 2021.
The model for users to obtain CPU&NET resources through staking EOS will gradually be changed, and eventually they will not be able to obtain resources. Newdex will make the following feature adjustments:
1. The lease duration of the original CPU&NET will be adjusted from 30 days to 24 hours;
2. Cancel the original automatic lease renewal feature;
PC users can operate through "exchange-trading-tool-leasing resources"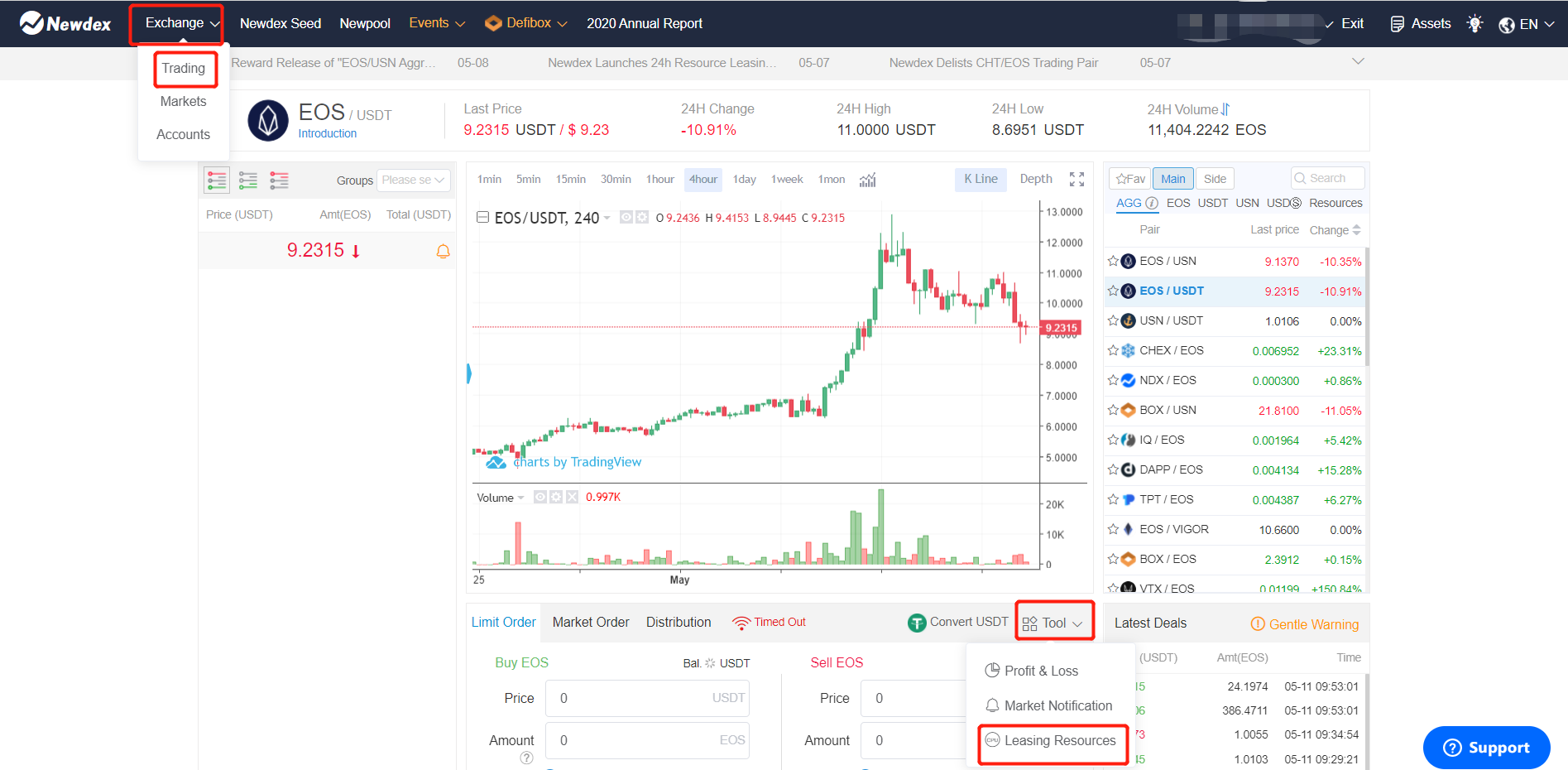 Dapp users can operate through "Resources" entry.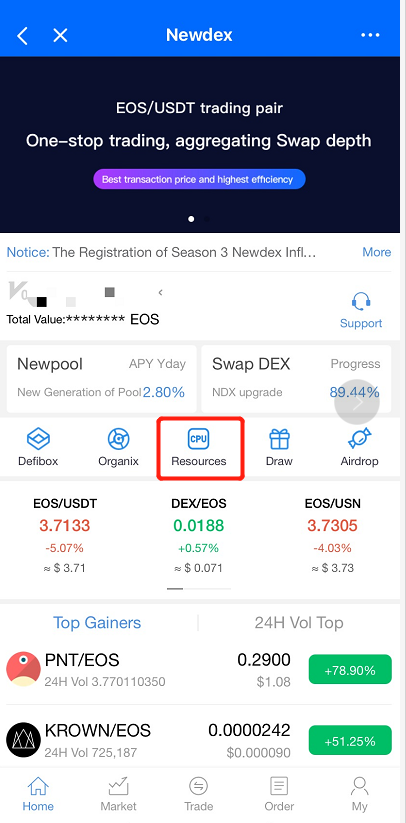 We will continue to pay attention to mainnet updates and provide users with the decentralized trading experience with "best transaction price and highest transaction efficiency".
Thank you for your attention and support to Newdex!
Newdex team
May 7 2021
More interaction:
Official Twitter: Follow