Dear users,
Hello! Newdex has successfully opened the swap of platform token NDX to DEX, and the VIP feature involved have also been upgraded. After the upgrade, only DEX staking and consumption are supported. The expected launch time is 17:00 on June 1, 2021 (HKT).
New rules for VIP members (staking or consumption):

VIP service list: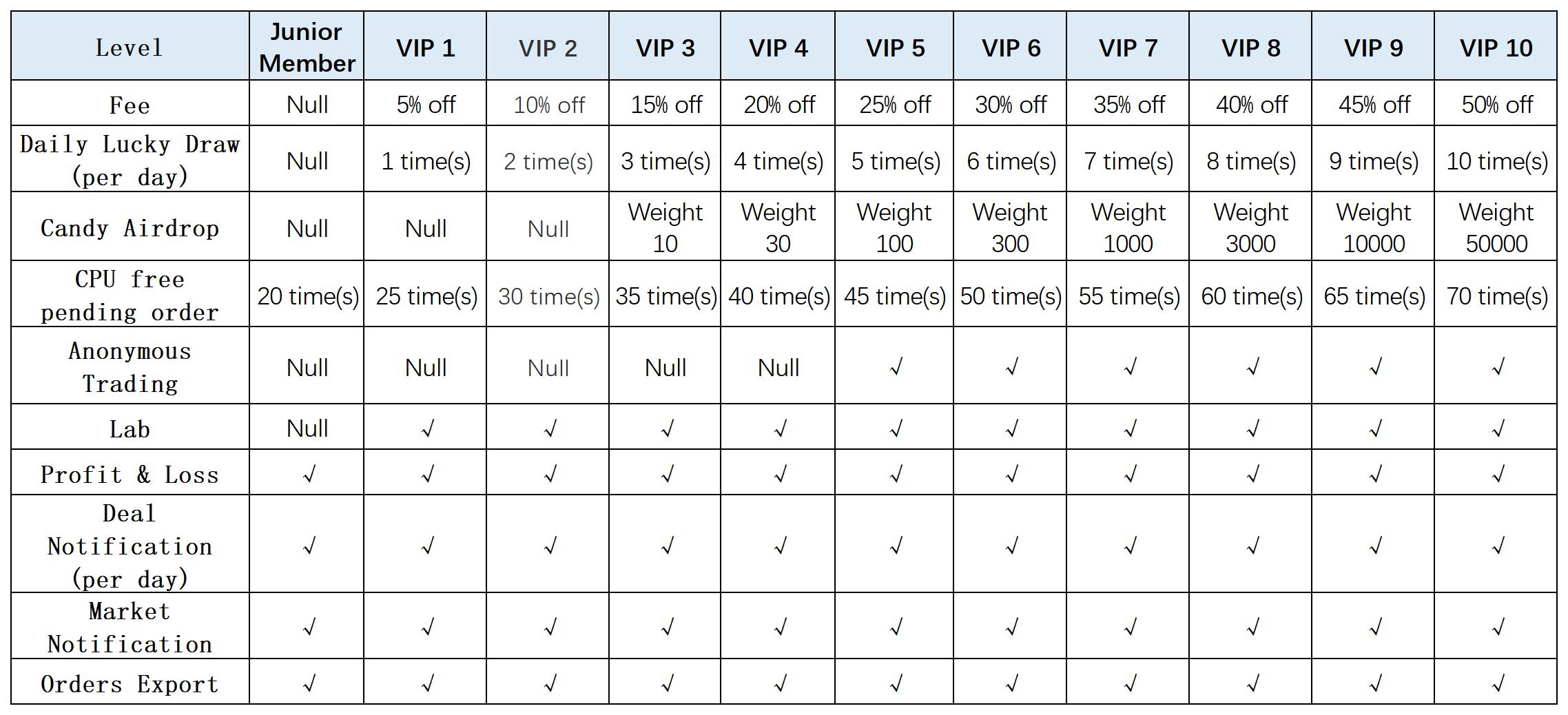 We apologize for the inconvenience caused to you during the upgrade, and thank you for your attention and support to Newdex!
Newdex team
June 1, 2021
More interaction:
Official Twitter: Follow