Dear users,
Hello! The list of "Newdex Influencer Global Recruitment in the Third Season-Global Recruitment of 10 BSC Community Influencers" has been released.
63 users from all regions of the world submitted applications. After strict screening, 6 users passed the selection.
At the same time, we would like to express our gratitude to those who have not been selected. Stay tuned for the next season of Newdex Influencer recruitment activity.
The Influencer list is now announced as follows: (The ranking is based on the order of submission time)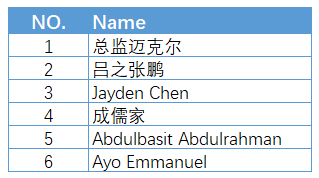 Thank you for your support and attention to Newdex!
Newdex Team
July 15, 2021
More interaction:
Official Twitter: Follow