Take TokenPocket as an example:
Newdex cannot guarantee the security of TokenPocket, nor can it be responsible for the security of TokenPocket. Please understand it objectively before deciding whether to use it.)
1/ Open the TokenPocket wallet
2/ Click on 【My】-【Wallet Management】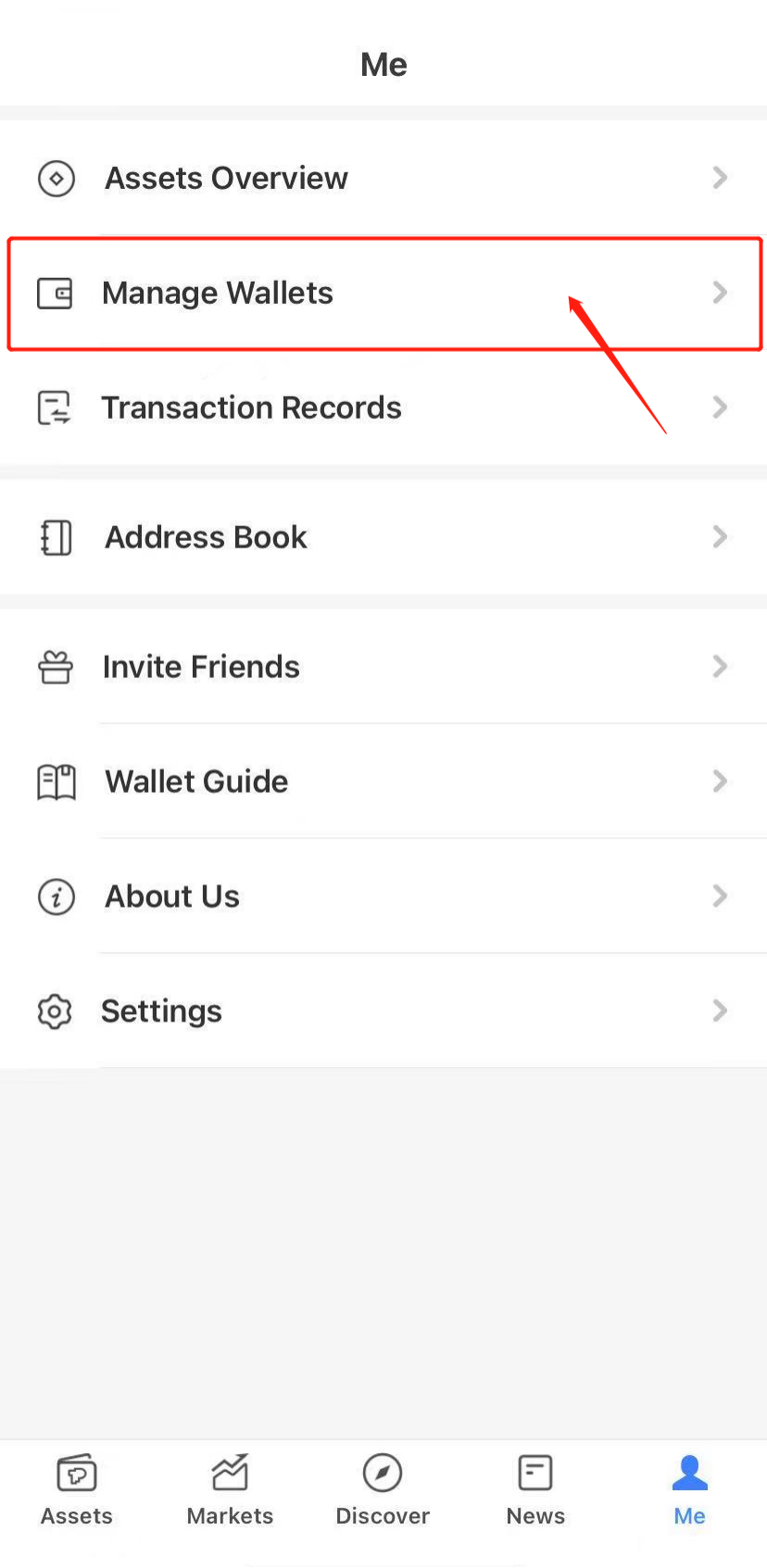 3/ Select 【Binance Smart Chain】-【Add Wallet】-【Create】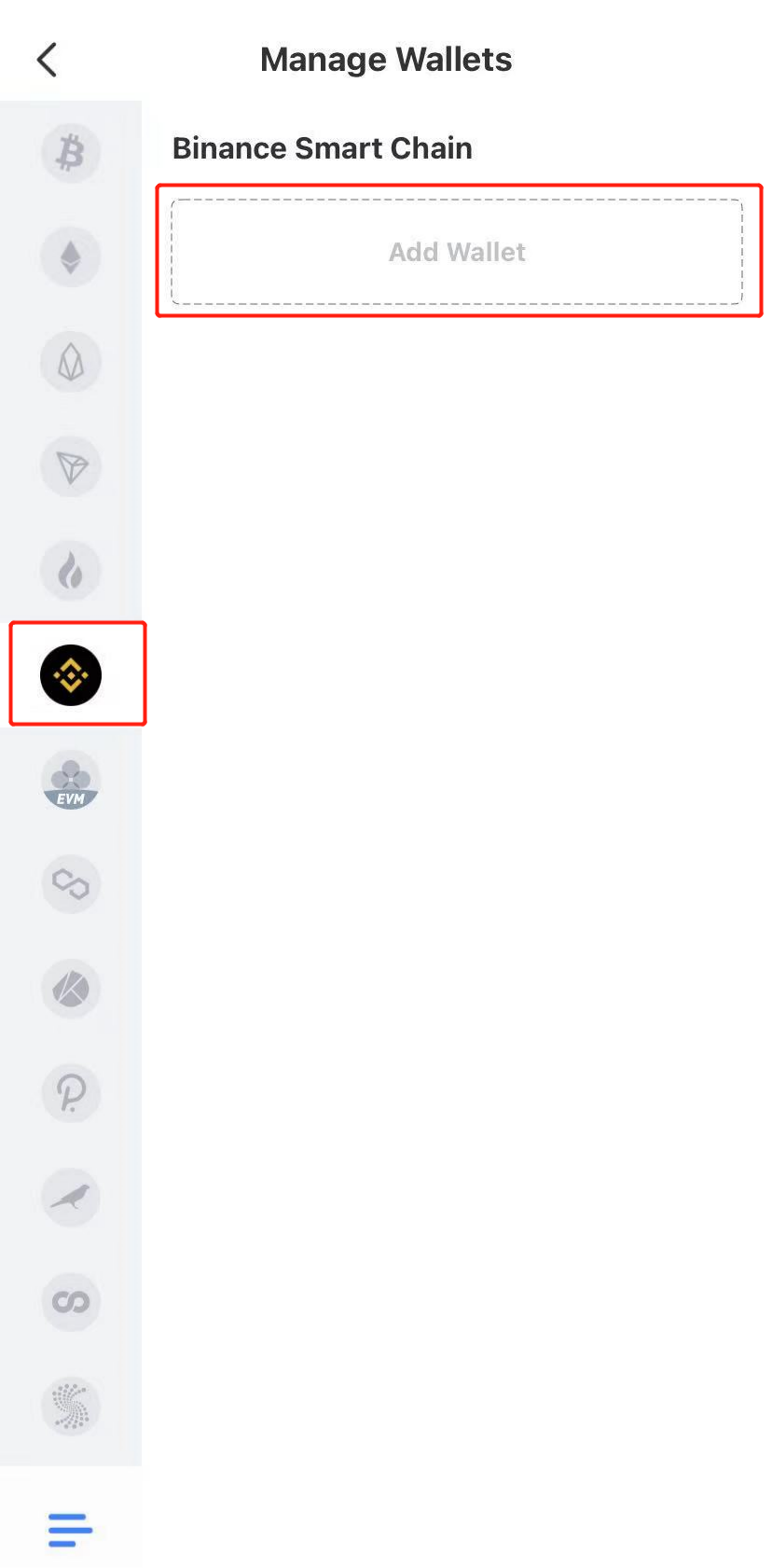 4/ After entering the wallet name, setting password and password prompt, click on 【Create Wallet】
5/ Save the private key, click on 【Complete】, and confirm the private key again, that is, the BSC account is created successfully.
(Note: Please keep your private key and mnemonic)