The current cooperative wallets are shown in the following figure:

Take TokenPocket as an example:
(Newdex cannot guarantee the security of TokenPocket, nor can it be responsible for the security of TokenPocket. Please understand it objectively before deciding whether to use it.)
1/ Open TokenPocket wallet and click on 【Discover】;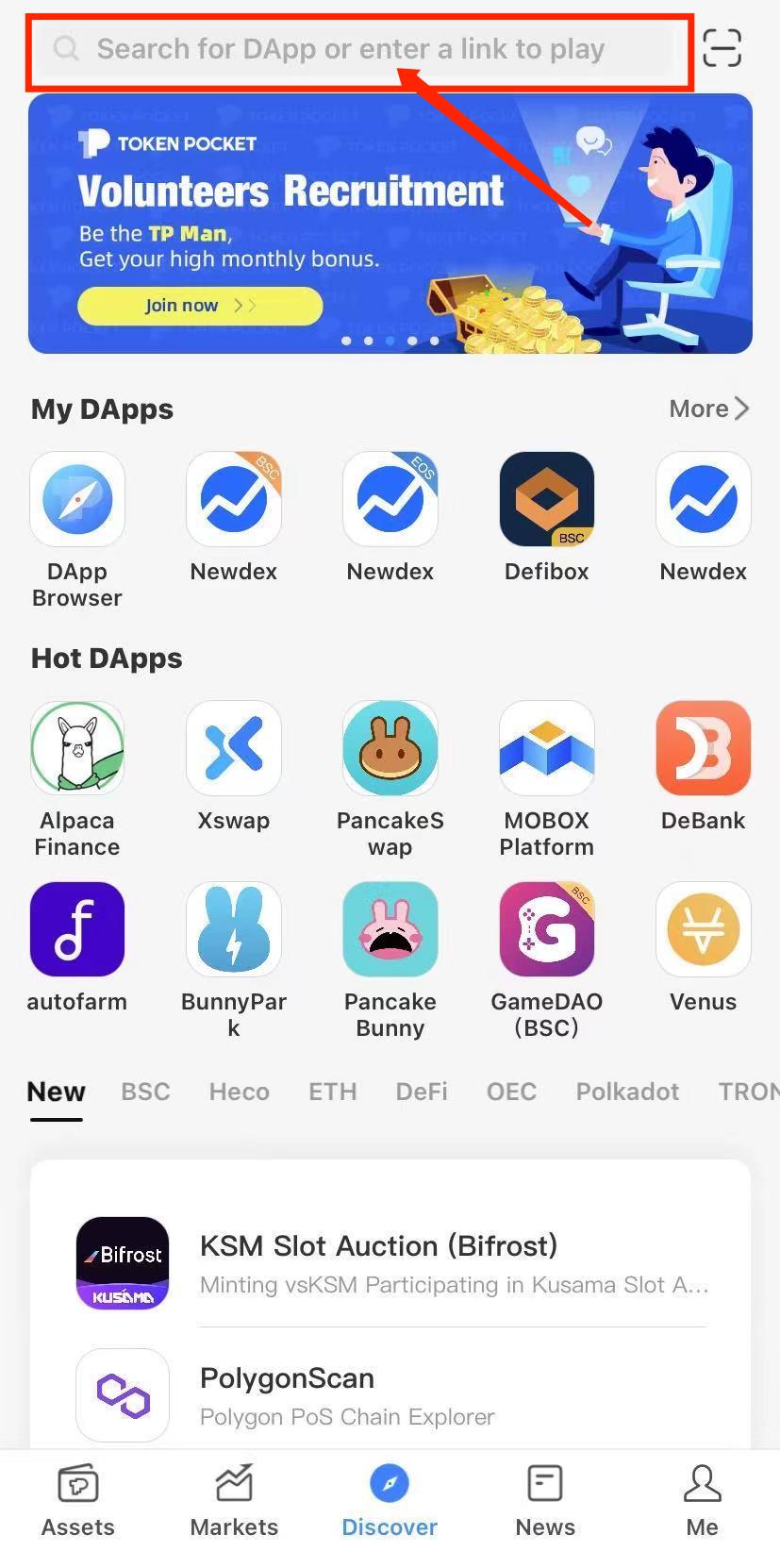 2/ Click on the search box and enter 【Newdex】;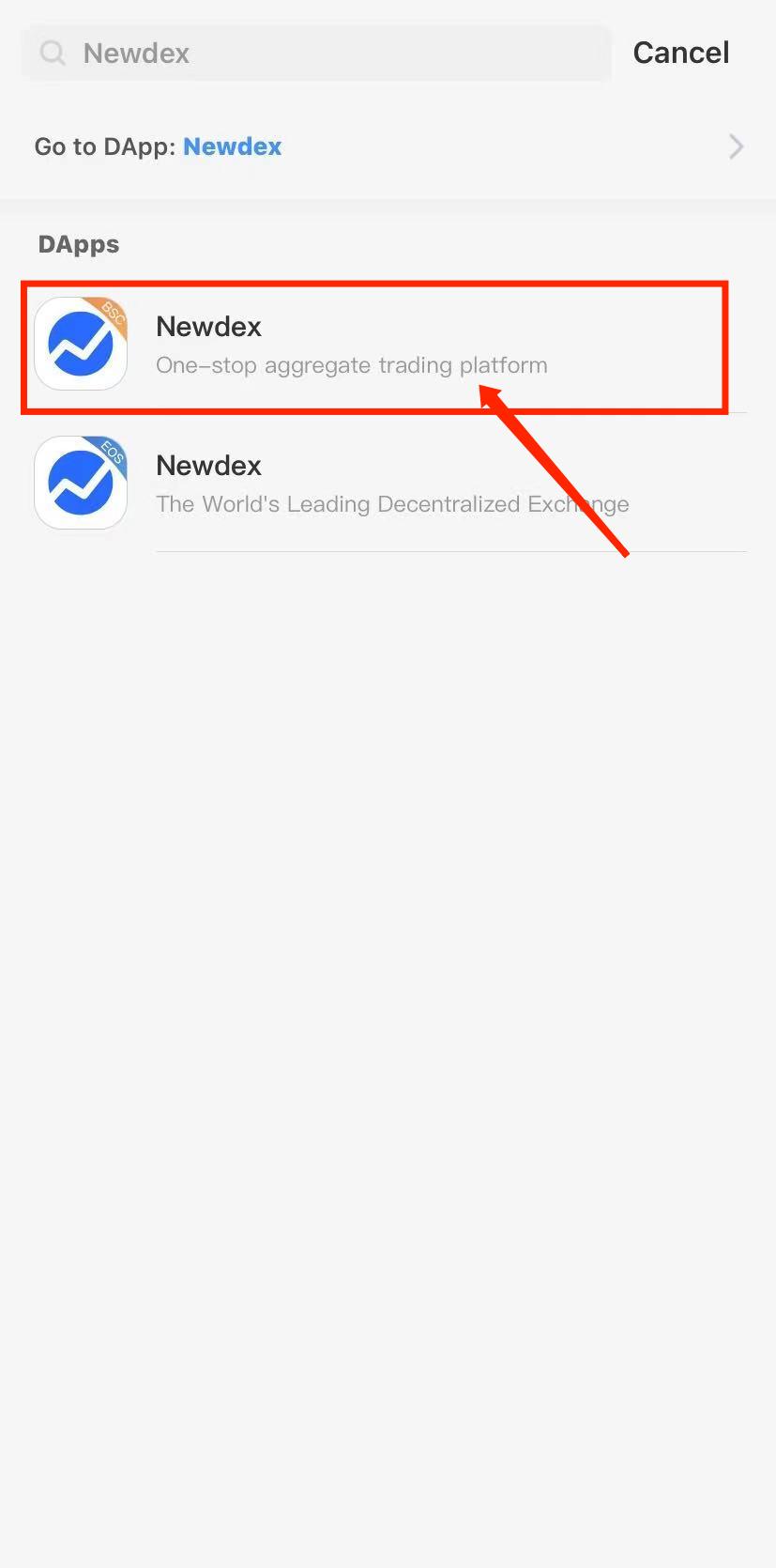 3/ Click on 【Newdex-BSC】to start trading.