Launch the browser you're using and visit https://bsc.newdex.io. Click on [Connect] and choose the wallet plugin to access. (Take MetaMask for an example here)
Connecting Wallet plugins:

Click on [AGG Swap] to enter the swap page.
Take DEX/BNB trading pair for an example: Input the trading amount and authorize.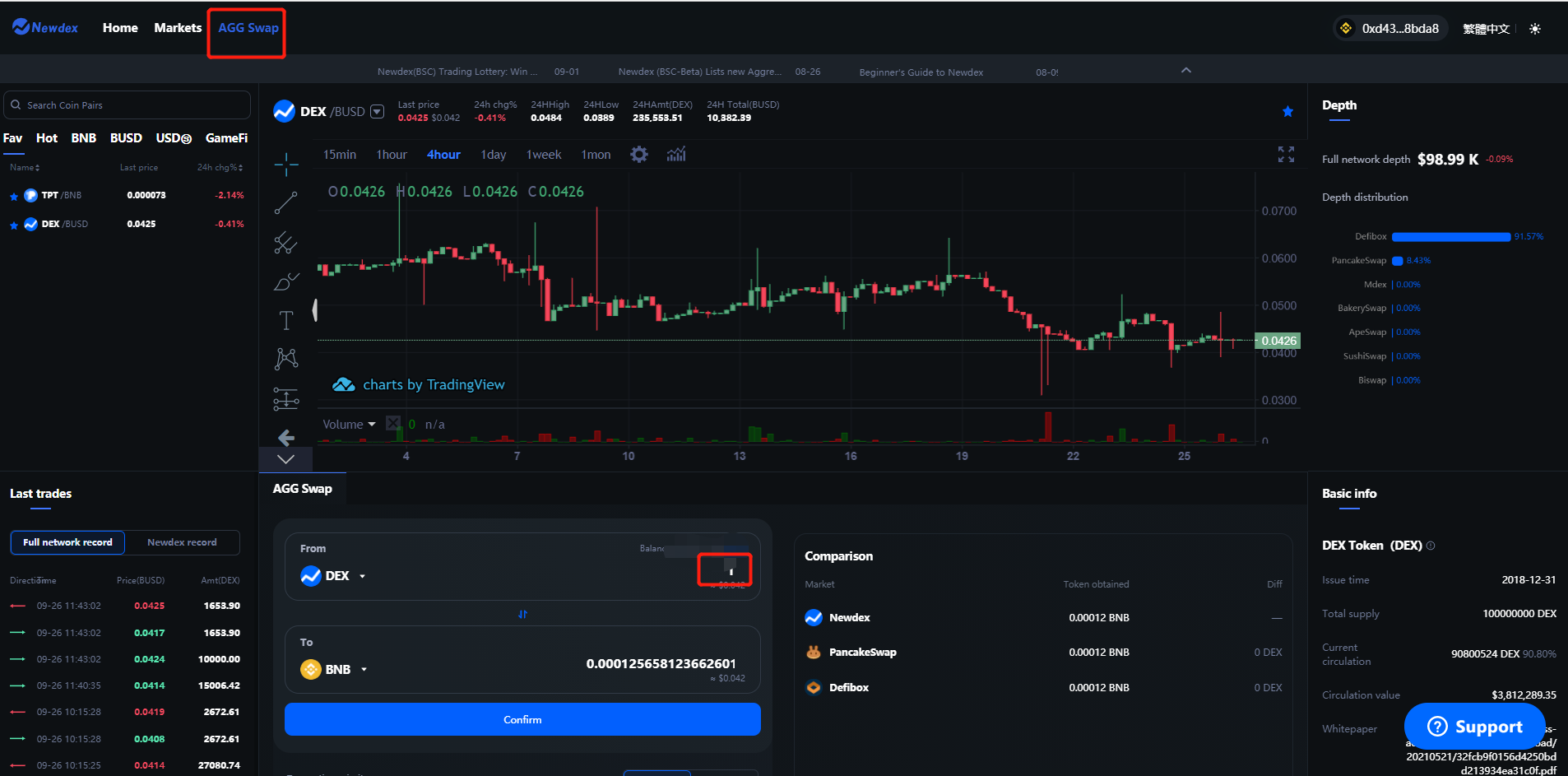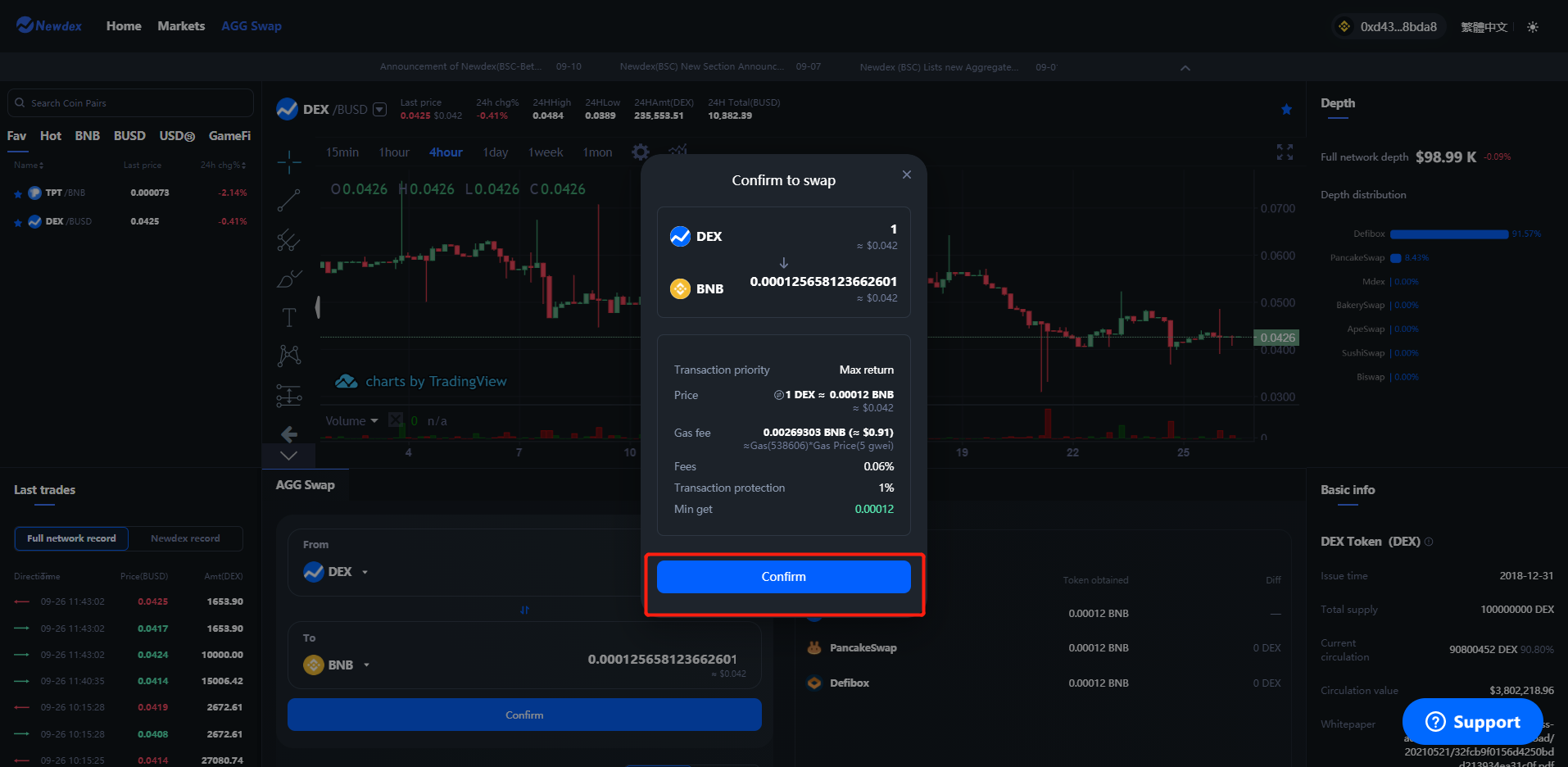 Check the displaying information and click on [Confirm]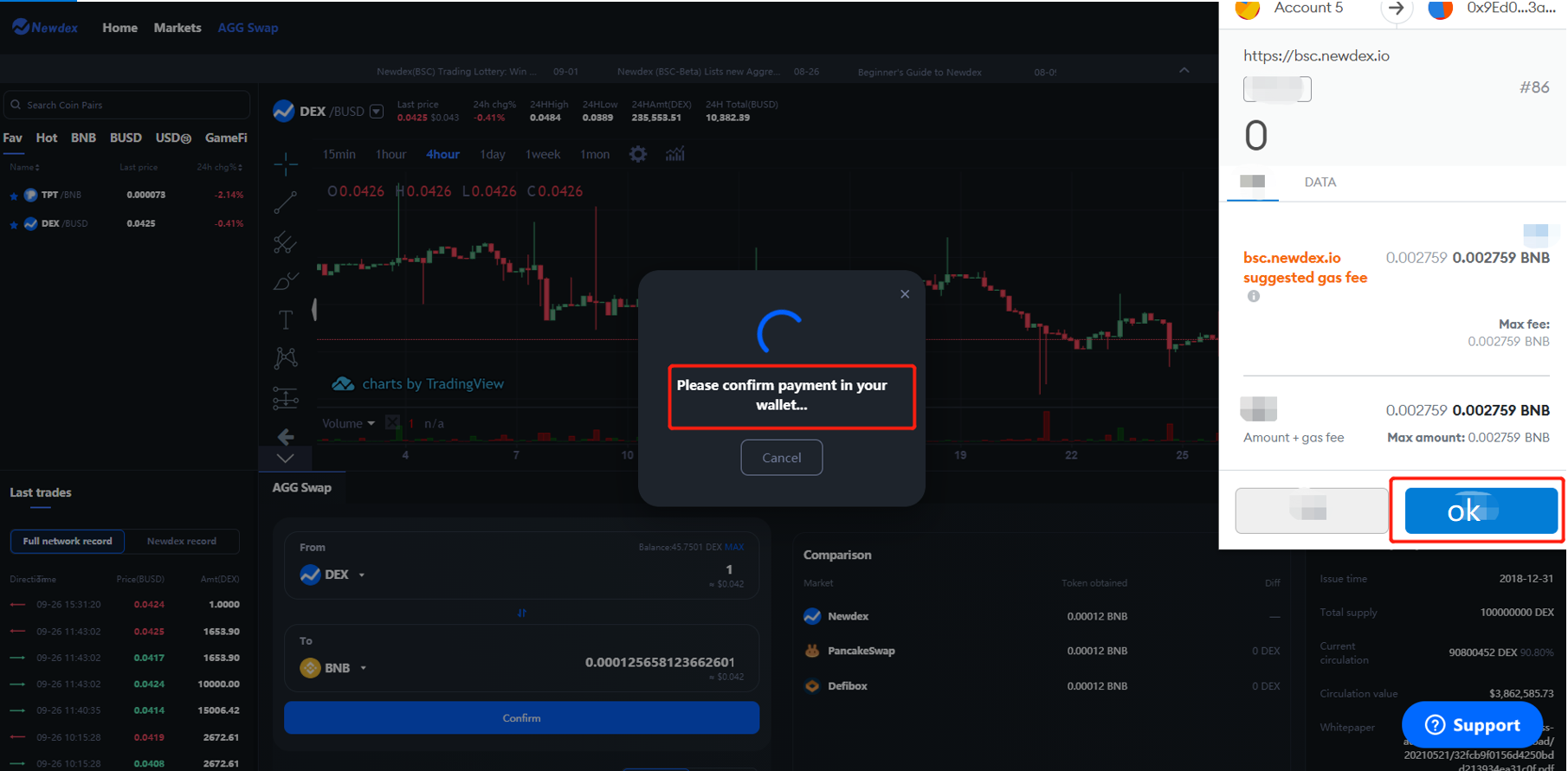 You can visit https://bscscan.com/ for more details.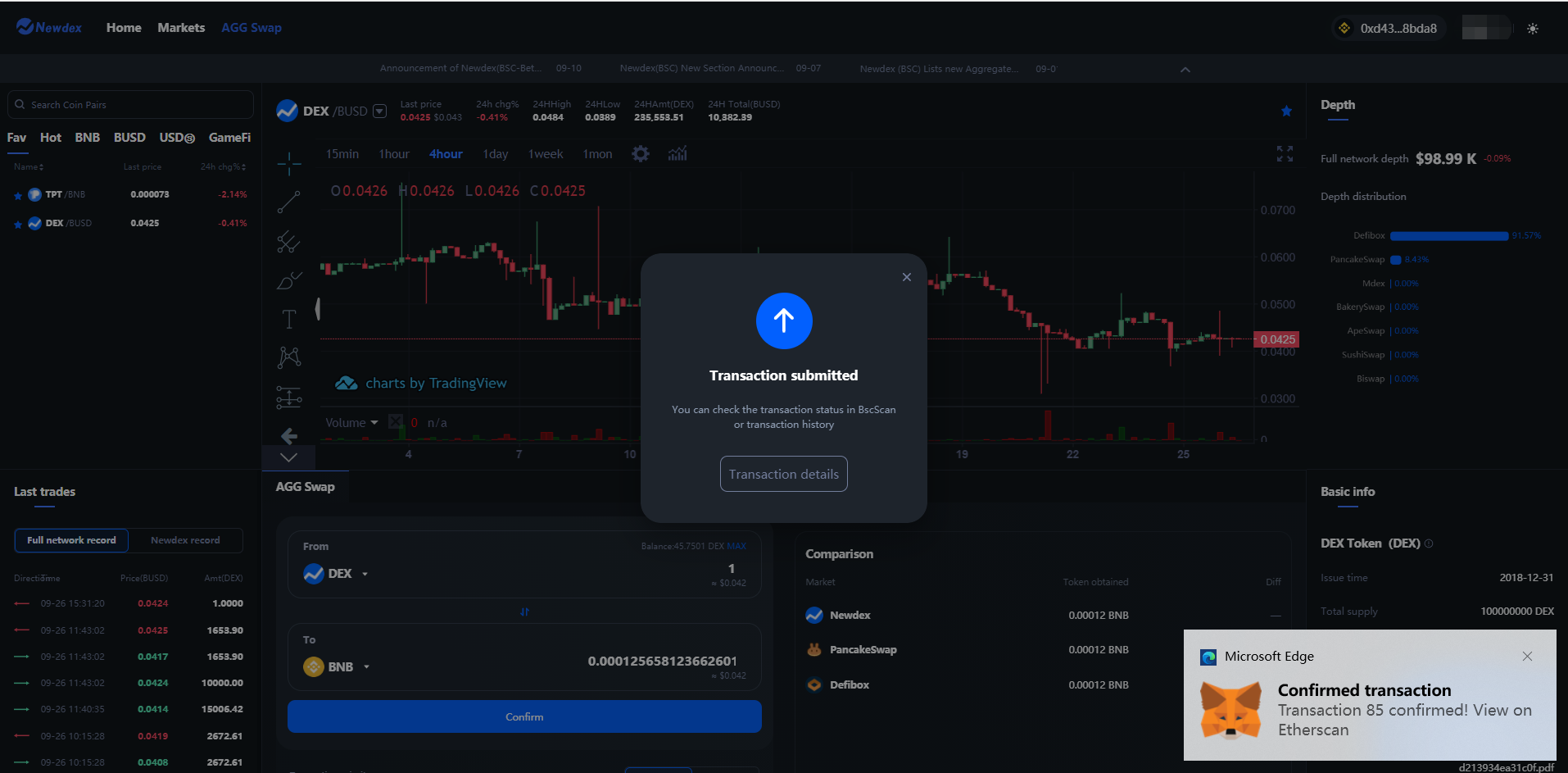 You can click on [Transaction Record] to check the trading history.