Supporting Wallet Plugins: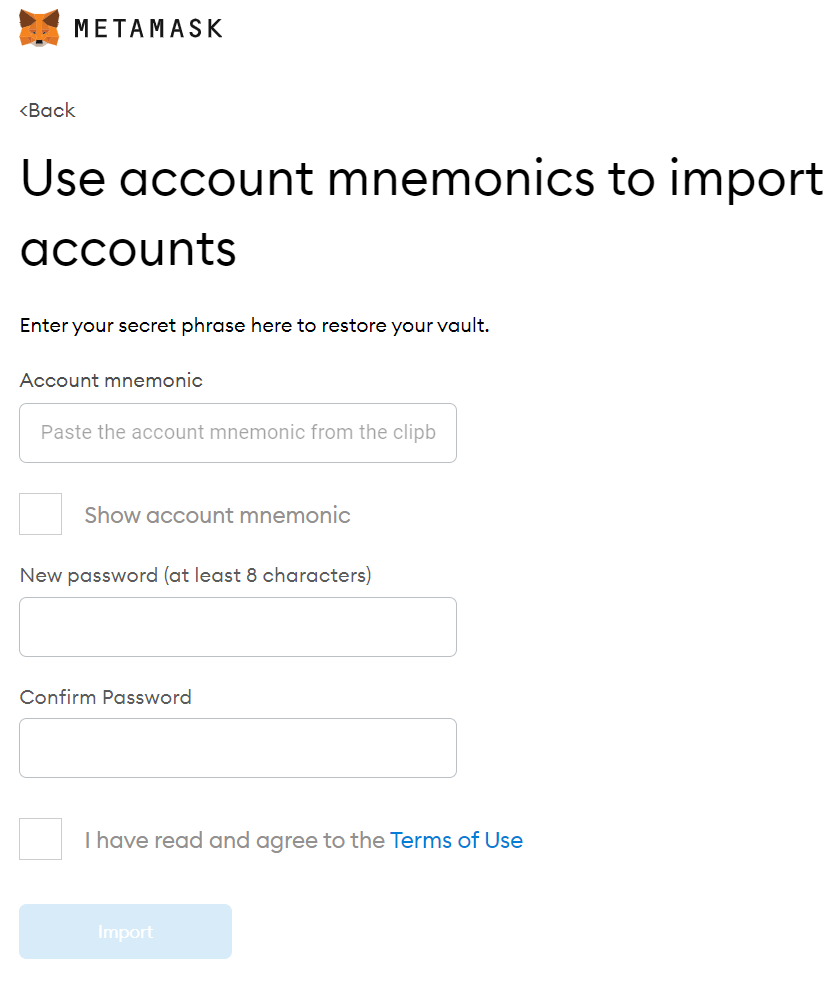 Take MetaMask as an example:
(Newdex won't make any guarantee or assume any responsibility for the security of TokenPocket. Please make a decision after objective consideration.)
1. MetaMask is an Ethereum-based plug-in wallet that can be used on Google Chrome.
Download: https://metamask.io/ - Click on [Download now] – Install 【MetaMask for Chrome】– Add it into Chrome – DONE
2. Launch MetaMask for Chrome - Click on 【Import Wallet】 for an existing account.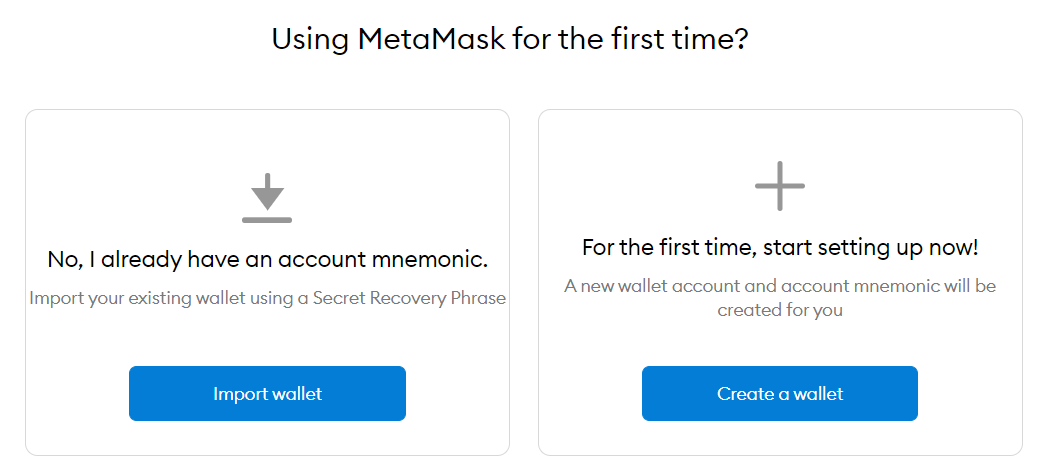 3. Paste the account mnemonic of your BSC account – Create a new password – Click on 【Import】 – DONE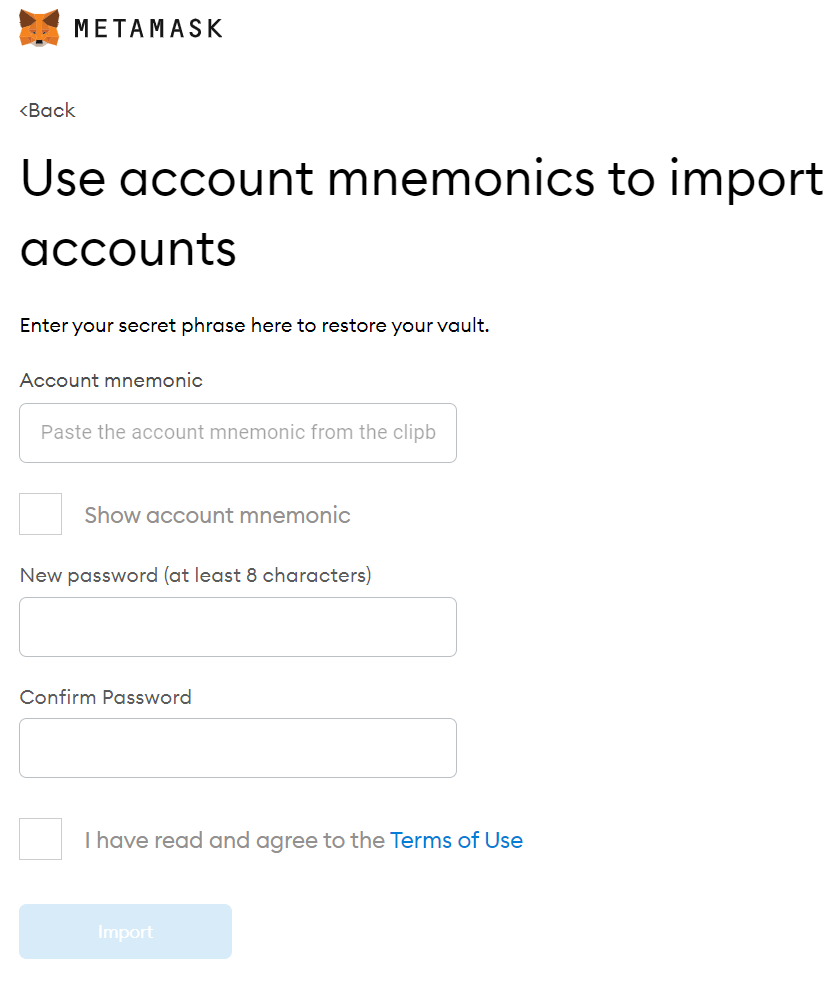 4. The default internet is Ethereum main network. Click on 【Custom RPC】 and switch to BSC.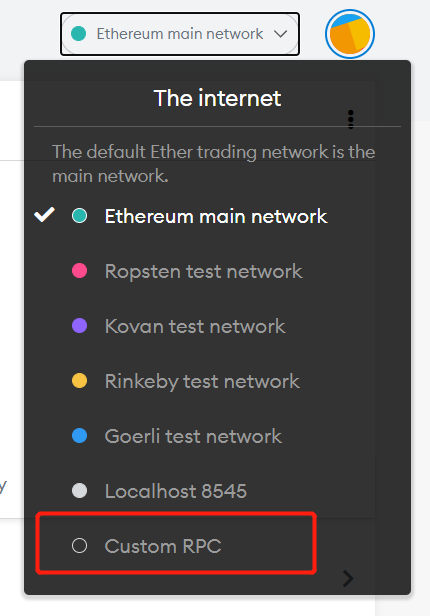 5. Fill in following information– Click on 【save】 - DONE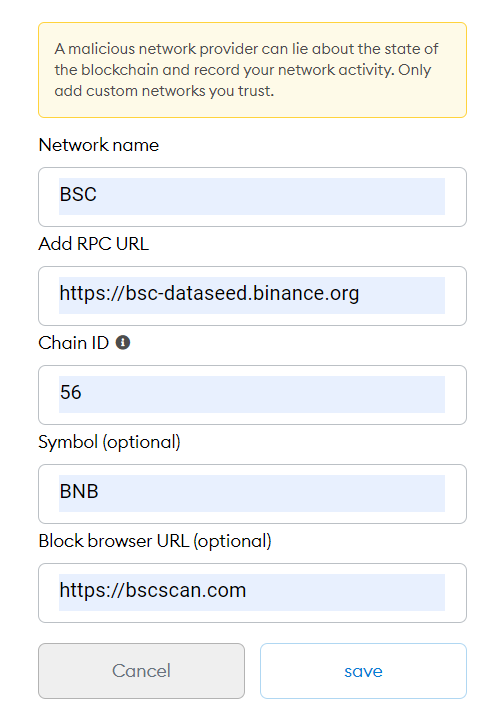 6. Visit Newdex(BSC) at https://bscdapp.newdex.io – Choose your account in MetaMask to connect
7. Click on 【Swap】 and you're ready to make aggregated transactions.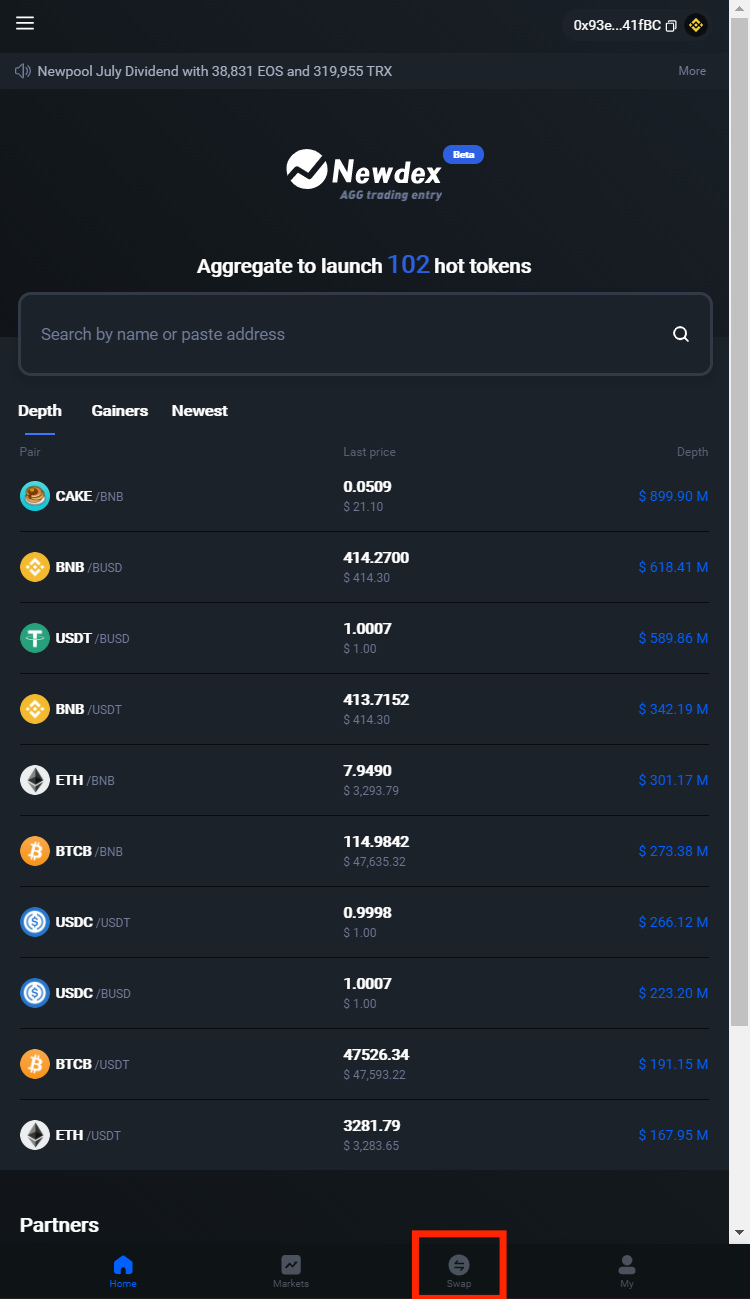 You can learn more details about aggregated trading in Newdex(BSC) in this article <How to start aggregated trading>