Dear users,
Greetings! In the latest TP wallet APP, the DAPP classification recommendation module in the discovery module has been completely removed. In order to use successfully, please enter the address in the browser, and click Star to access it quickly.
Please search for the following address.
Steps:
1. Start TP wallet APP and enter the Discovery page.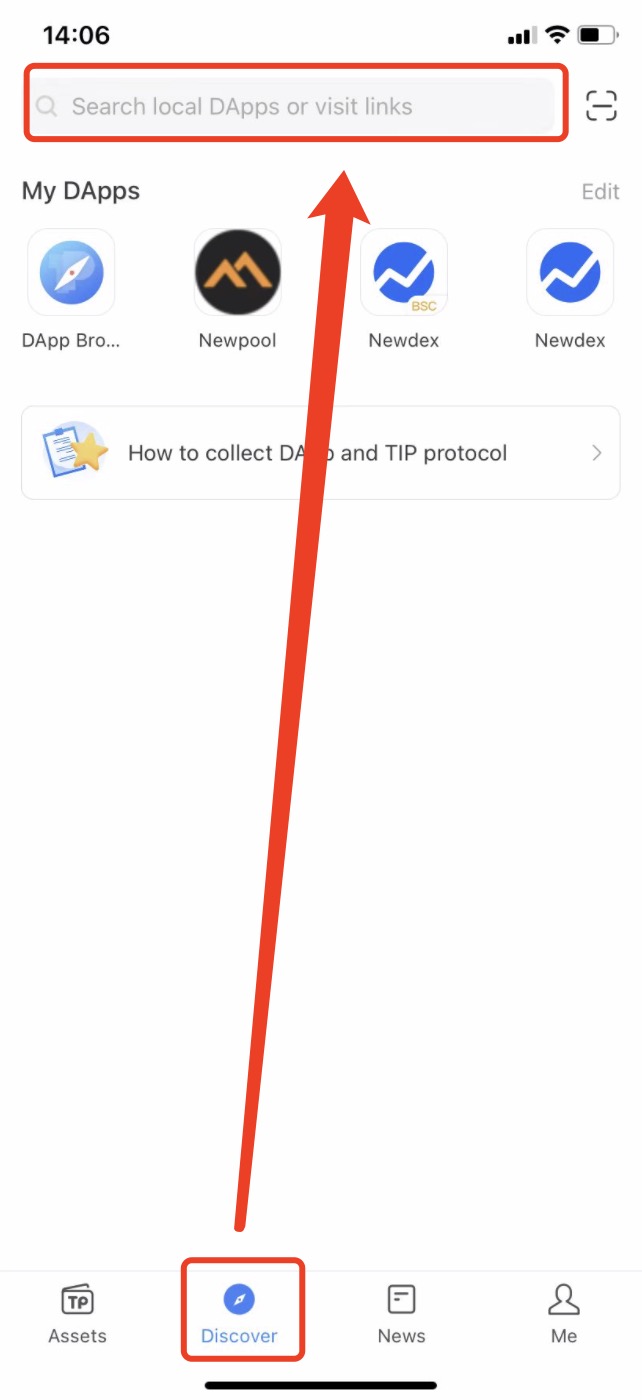 2. Enter "dapp.newdex.io" in the top search box to directly access the address, or click DApps below.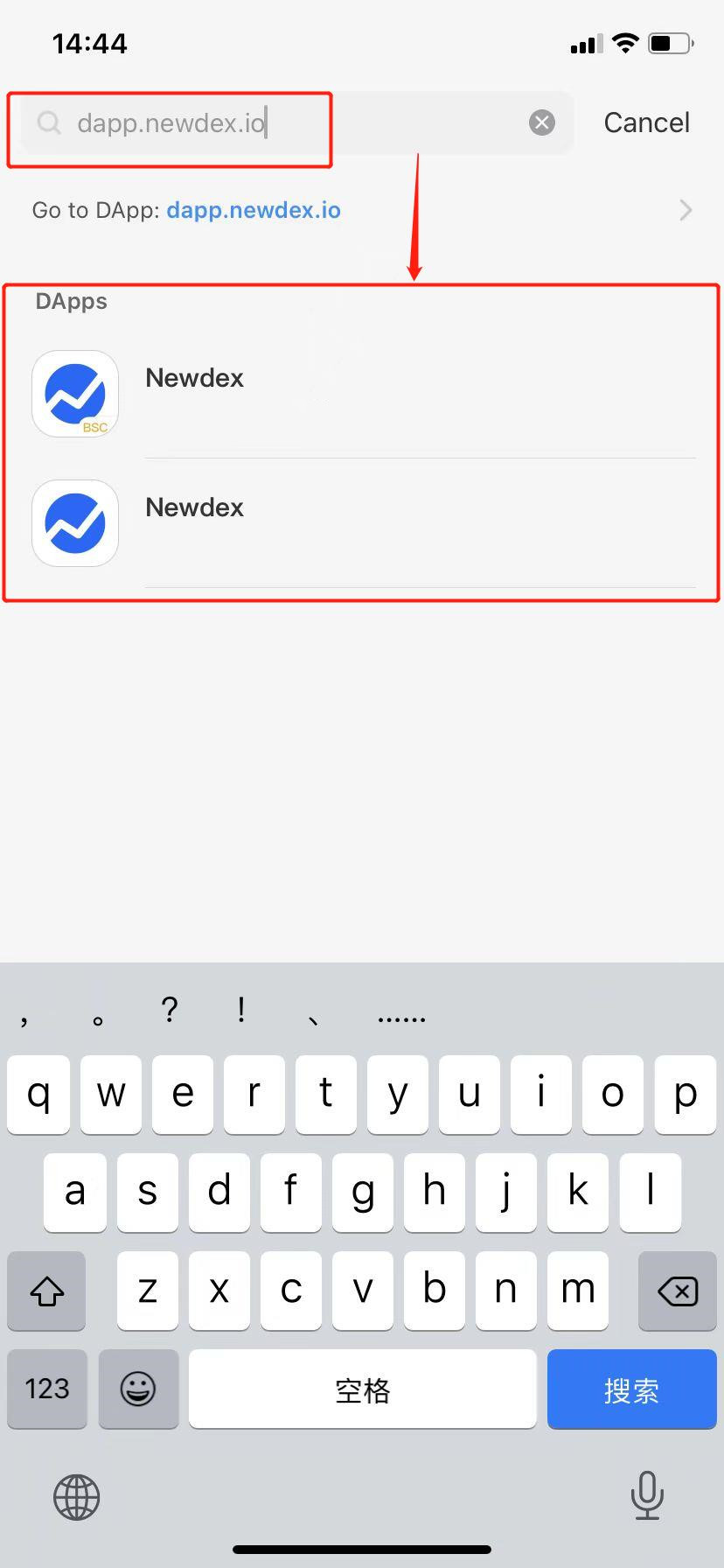 3. For quick access, it is recommended to click more settings in the upper right corner to "Star". After adding it, you can find and access it via My DApps on the Discovery page.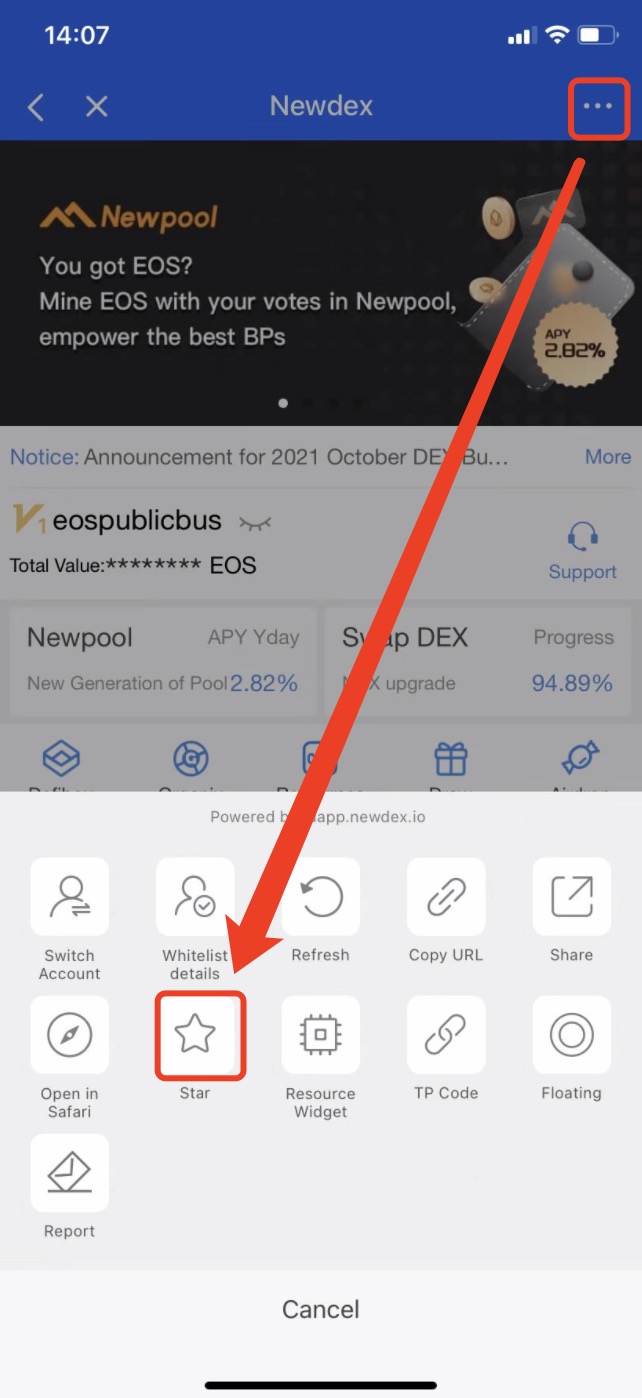 Thanks for your support and trust all the time!
Newdex Team
November, 18th,2021
Communities
Twitter: https://twitter.com/NewdexOfficial